Did you miss me?
Well, I missed you!
Had a family emergency to deal with, which essentially deprived me of secured reliable internet for 6 weeks. Spent the last two weeks home, just decompressing and getting caught up on some the tasks that had piled up.
Good thing I made it back in time to get in on this
Kickstarter
and there is still time if you want to as well (as of this post 9 days).
What we are talking about today is the
Fog Monster
from Real Game FX. This machine does
not
use dry ice or chemical fog, instead utilizing
ultrasonic atomization
of liquids, in this case water (preferably filtered, purified, or demineralized water).
"
We have not found any problems from moisture build up on nonporous game pieces that use water or oil based paints. We have used wax paper under our set to protect any porous, wooden, or cardboard, table top surface from moisture."
"For players with wood, card game tiles and boards, paper or cardboard terrain. Fog is humid air. Fog will cause moisture build up. Owners of paper or wood based game pieces should take moisture build-up into consideration before deciding to use fog in game as fog moisture may cause paper or wood based pieces to peel or warp."
There are three versions of the Fog Monster, I opted for the painted Dark Crypt version which looks like a tower.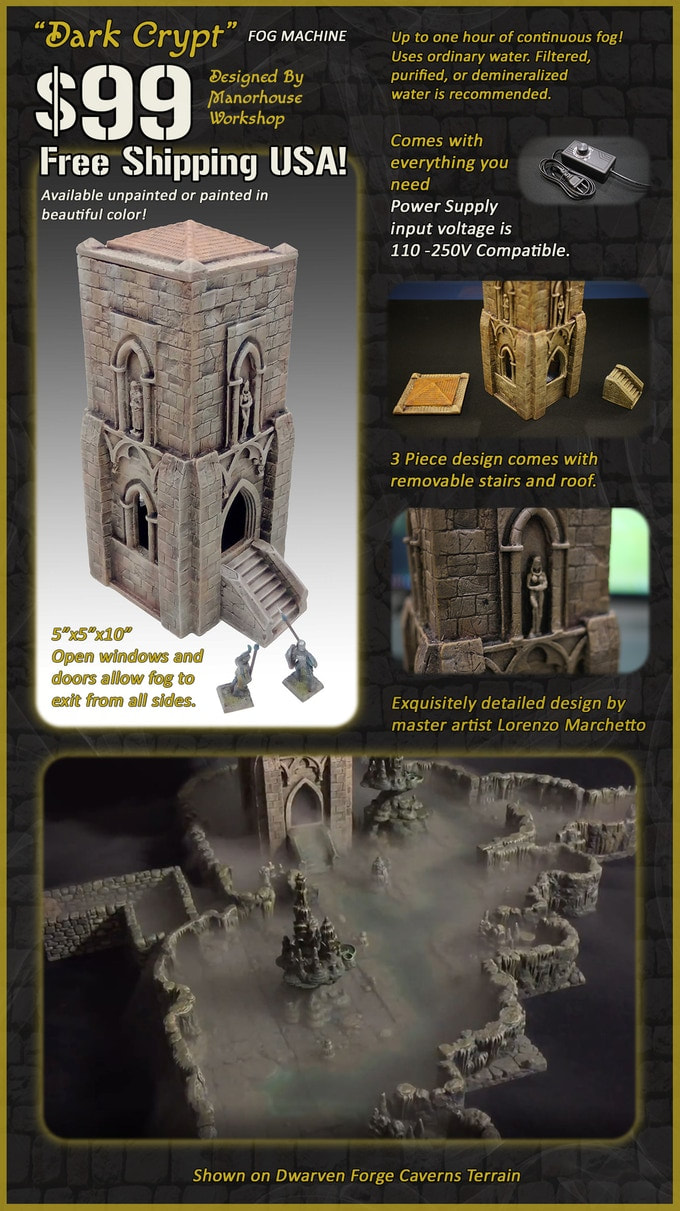 Below is the standard Fog Monster and beneath that is the clear Fog Monster.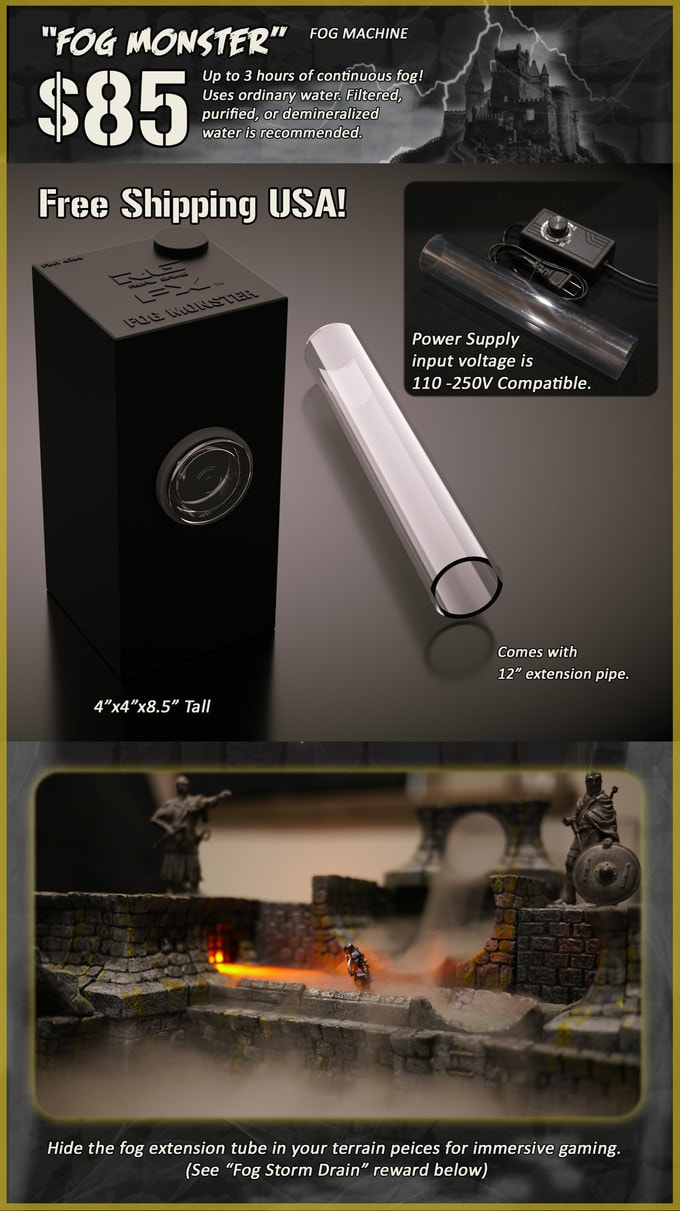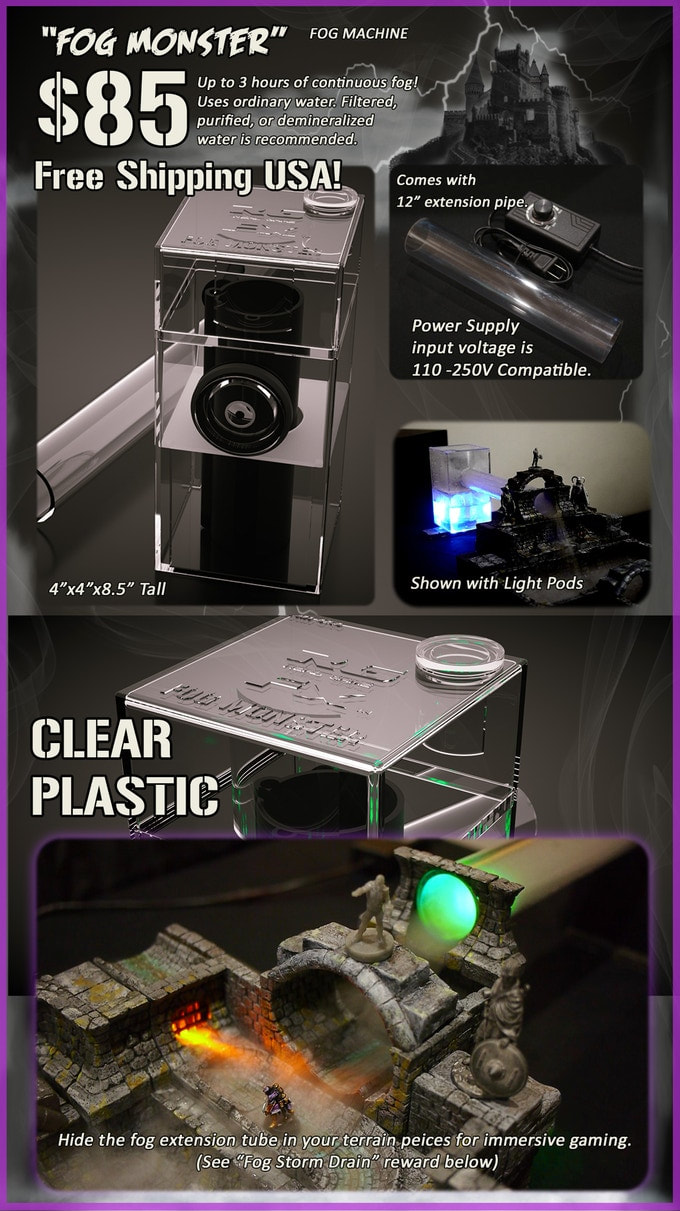 The project is fully funded and with a fair number of stretch goals all ready unlocked.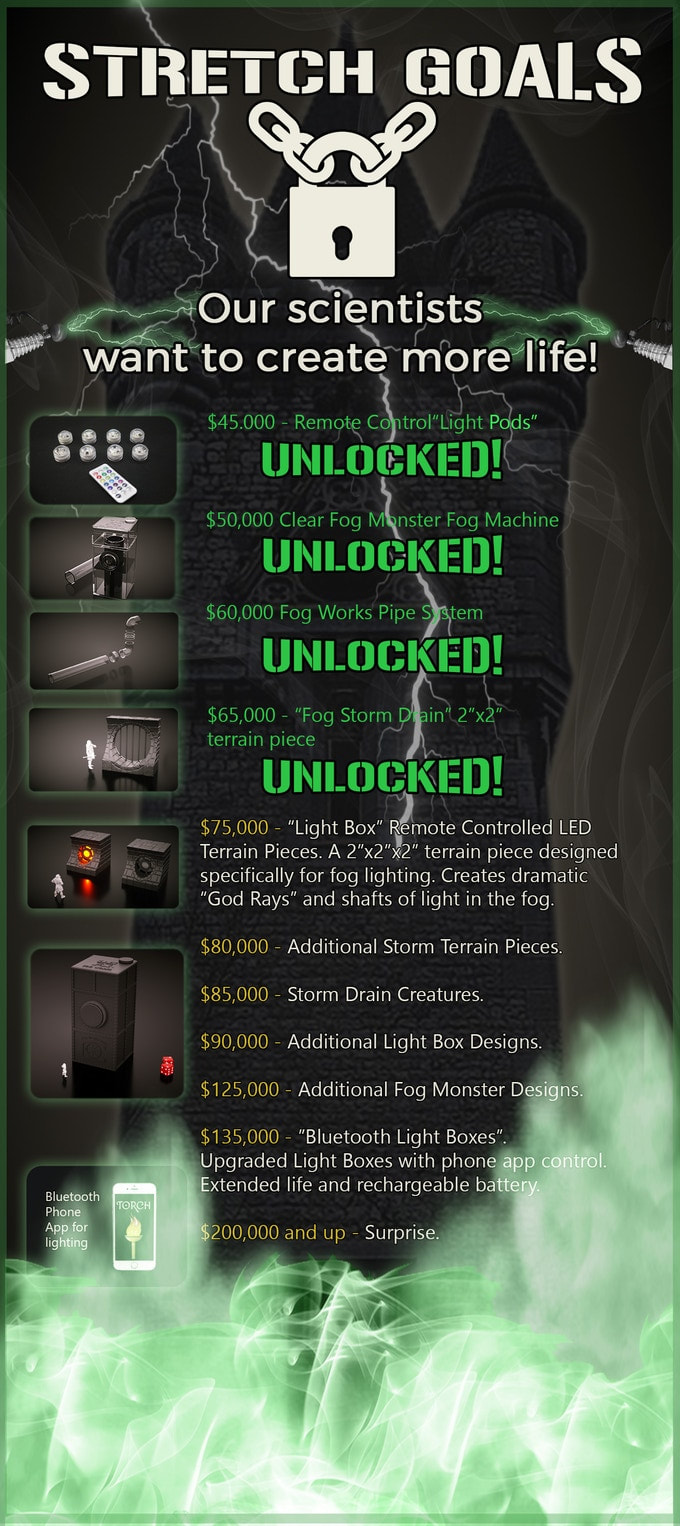 Let me know what you think of it.

As always, play games and have fun!