Corvus Belli has sent word that we should be prepared for what comes next...
Looking to start a Combined Army Sectorial Force? Here you have the Onyx Contact Force...12 miniatures giving you a competitive ITS legal army list. You can pre-order it from
The War Store
discounted from $107.94 for $89.99 USD.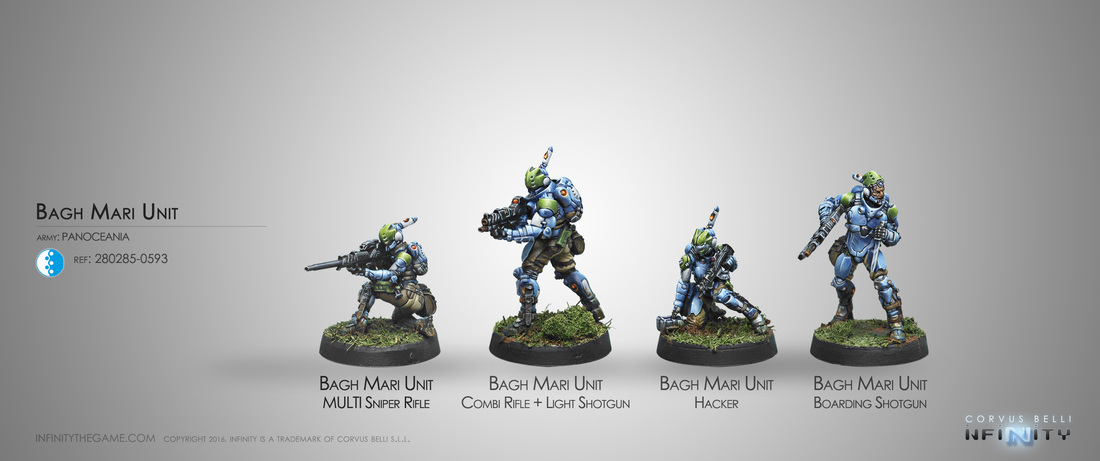 The new unit box will give you everything needed for a Fireteam of Medium Infantry for the Shock Army of Acontecimento. The Bagh Mari troopers are well equipped...which the Combined Army considers well seasoned (for their taste) jungle fighters. Yeah, I went there. (4 miniatures per box)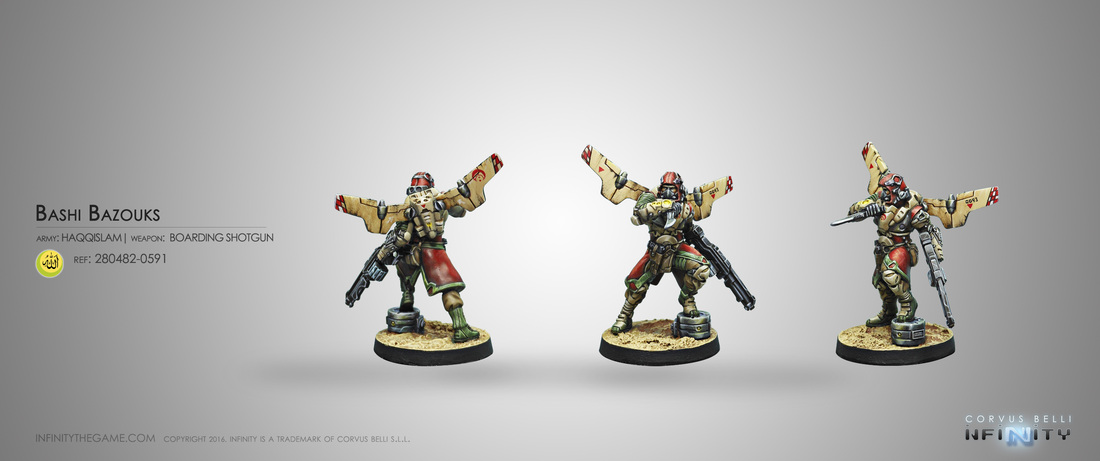 Bashi Bazouks (w/ Boarding Shotgun) are mercs in the Sultan's service. Fitted for air insertion and equipped with a Holoprojector they just might be problematic for your opponents. (1 miniature per blister)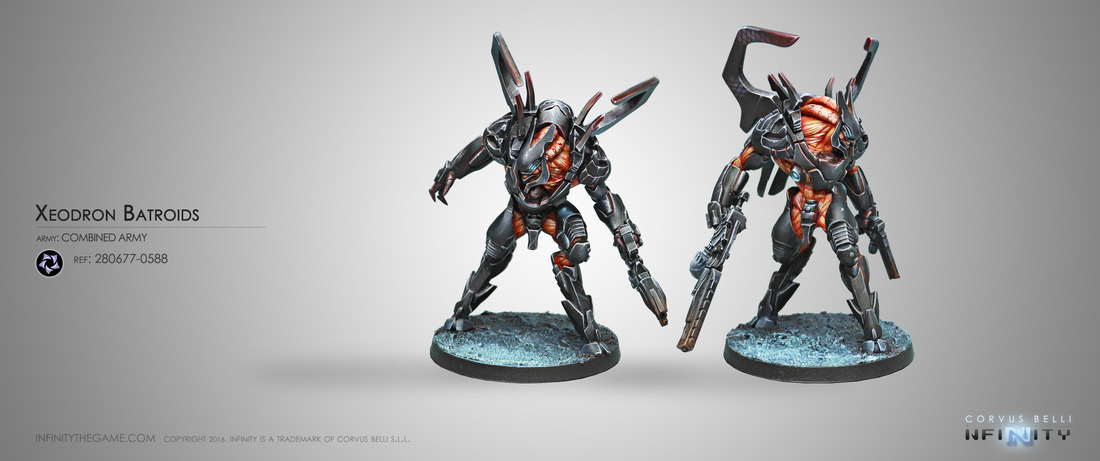 As a non-Combined Army person...I get the feeling that the Combined Army is getting a lot of love this month. Xeodron Batroids (I know there is a hemrroids joke in there somewhere)...are a new profile and now box for your Combined Army force. Considered by many to the epitome of destruction of the Ur Hegemony. (2 miniatures per box)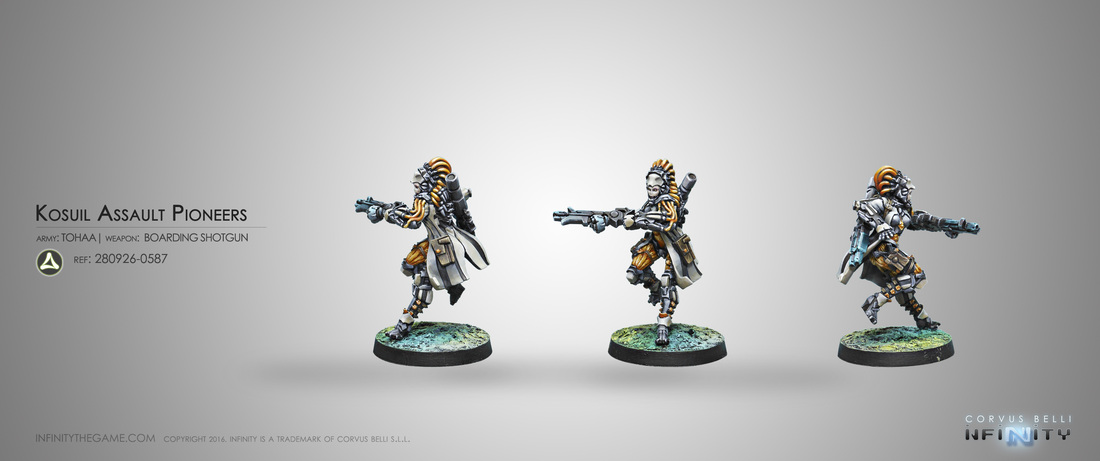 Kosuil Assault Pioneers (w/ Boarding Shotgun)...just in case Tohaa players were feeling left out. What you get is an expert in demolitions and assault tactics...and who doesn't love blowing stuff up!?! Oh...look...they come with a Panzerfaust as well...yay. (1 miniature per blister)

Well, that is a wrap...no Nomad love this month.

Let me know what you think!