3D-Print-Terrain, out of Krempe, Germany has just put up a Kickstarter Campaign for a set of
Arab Buildings
(15mm to 28mm scale). The full set of 8 buildings goes for 50 Euros (or about $53 US), which will be delivered at the end of the campaign.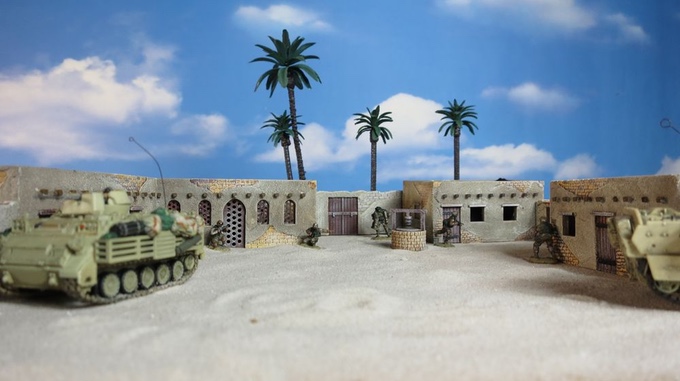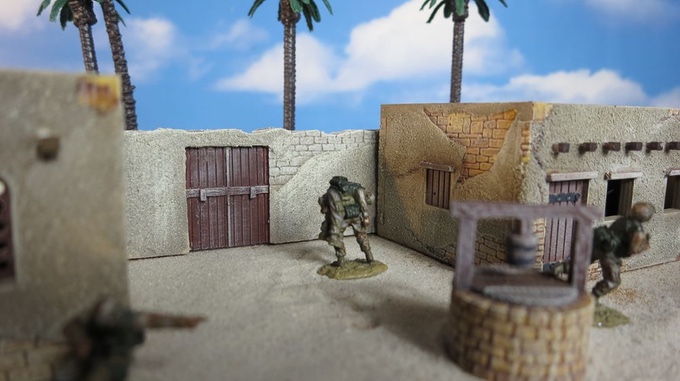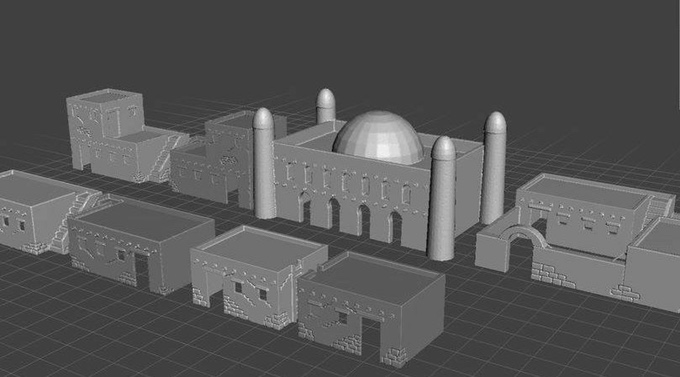 "The file will contain 5 one-story buildings, 2 two-story buildings, 1 mosque, 5 walls with a door, a well and a donkey cart. The concept of the file is to assemble the building with a detachable roof. The scale of the building is 20/22mm. But you can reduce it to 15mm or size it up to 28mm."

I have fully backed this campaign as I am in the market for some 28mm Arab buildings for modern gaming and these look great!

What do you think?