If you like your gaming scenery to have loads of details it can get pretty expensive to buy all of these bits...especially if you are permanently gluing them down. One of the best investments for fantasy scenery are 3 molds that Bruce Hirst has produced, Unique Inn Accessories Mold #59, Common Inn Accessories Mold #58 and Inn Building Accessories Mold #57. Each of these molds runs $34 plus shipping/handling, yet each mold can be used to produce hundreds of castings...you can get them
HERE
.
So, that is it right?
You don't need anything more?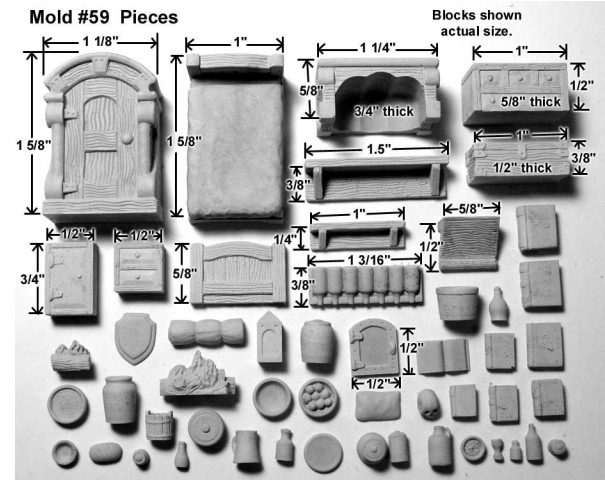 Well, actually...
While the larger pieces will cast fine with Dental Plaster (I buy mine from
Clint Sales
) it is the smaller pieces that are going to present a bit of a challenge. That is really what this article is about, how to cast up those tiny pieces as they can be something of a challenge.
First
I am going to say that you are going to need a vibrating table I show you how and what materials are needed
HERE
.
I put off building a vibrating table for years and I really regret that after seeing how much better the casting have turned out...even the big pieces...with using one.
Second:
You are going to want to switch over to Merlin's Magic (again I get mine from Clint Sales). While it may not be quite as hard as Excaliber Stone (a difference of 14,000 psi for Merlin's vs 18,000 psi for Excaliber) the really difference is how much thinner it is when pouring. Merlin's Magic is very runny and much easy to pour.
If you are worried about the difference in hardness I really can't tell a difference between the final bricks.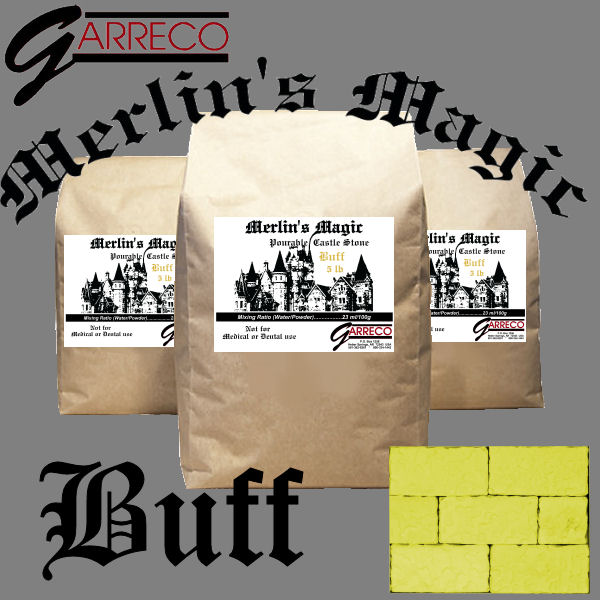 Finally
...you are going to have to use a surfactant which reduces the surface tension allowing the plaster to flow more easily into those tiny places. I personally use Almore Surfactant but people have good results with a couple of drops of Jet Dry Dishwasher Cleaner in a spray bottle with a good atomizer. As with all things moderation is important...add too much and you end up with the surfactant causing bubbles. Just two spritzes is enough for these molds.
Almore Surfactant
can get crazy stupid expensive on Amazon so I order direct from the company getting their gallon size refill.
While this may not be as inexpensive as you were first hoping I have found this to be far more productive when it comes to getting good castings.

Let me know what you think in the comments!