In his thorough fashion, Bruce Hirst, has put up his
instructions
for the
Half Timber & Panel Molds
. He covers the ins and outs of the entire process and even
novice builders
should be set if they follow his process. With that said I will interject several points as well...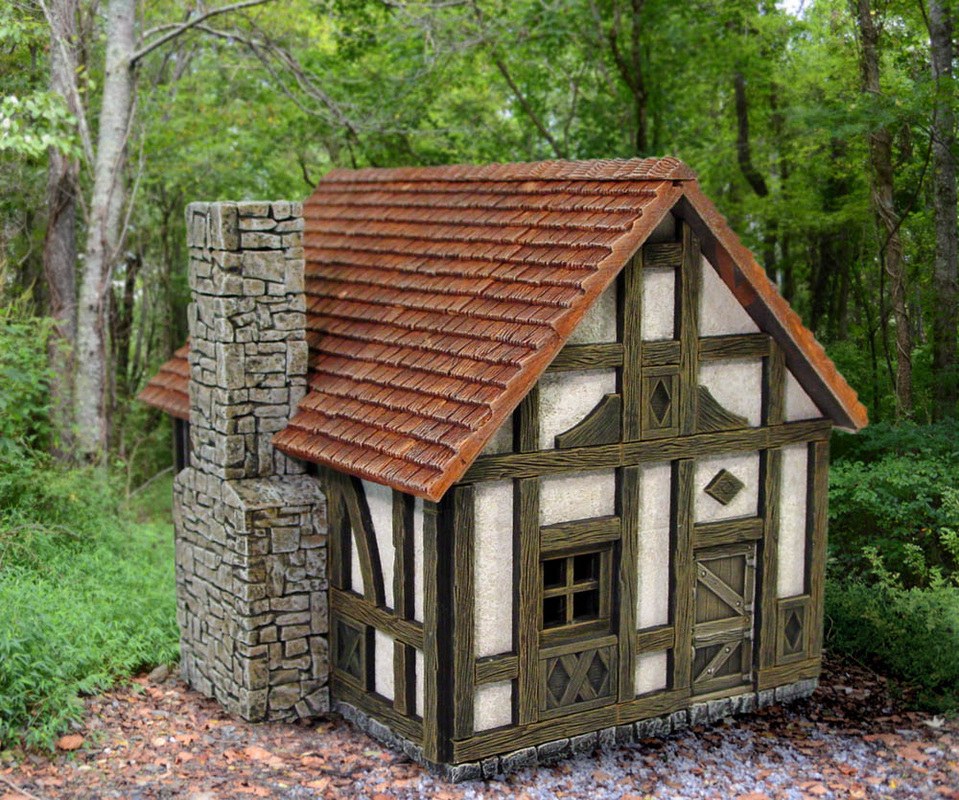 First...I never use cardboard (especially corrugated cardboard) or cereal box if I can use anything else. As a base material I would go with
PVC Foam Board (Celtec)
or Hardboard (sometimes called MDF). Of the two I would say that PVC Foam Board is fast becoming my preferred material. Unlike cardboard it will not warp, takes paint well, is welded together with super glue, light weight but strong. It is harder to cut manually...which speaks to its overall strength. It is more expensive, especially with shipping, in spite of that it is such a better material overall that you are going to get far more life out of the final product.
I am not knocking Bruce's method...he has always approached his projects with a thought to how they can be built with the least amount of specialist tools and materials much in the same vein as
DM Scotty
on YouTube.
Second point...if you paint the top edges of the walls do not store it with the roof on. Latex paints (as well as acrylic paints) when put under pressure can and will bond together so that your roof is now a permanent fixture.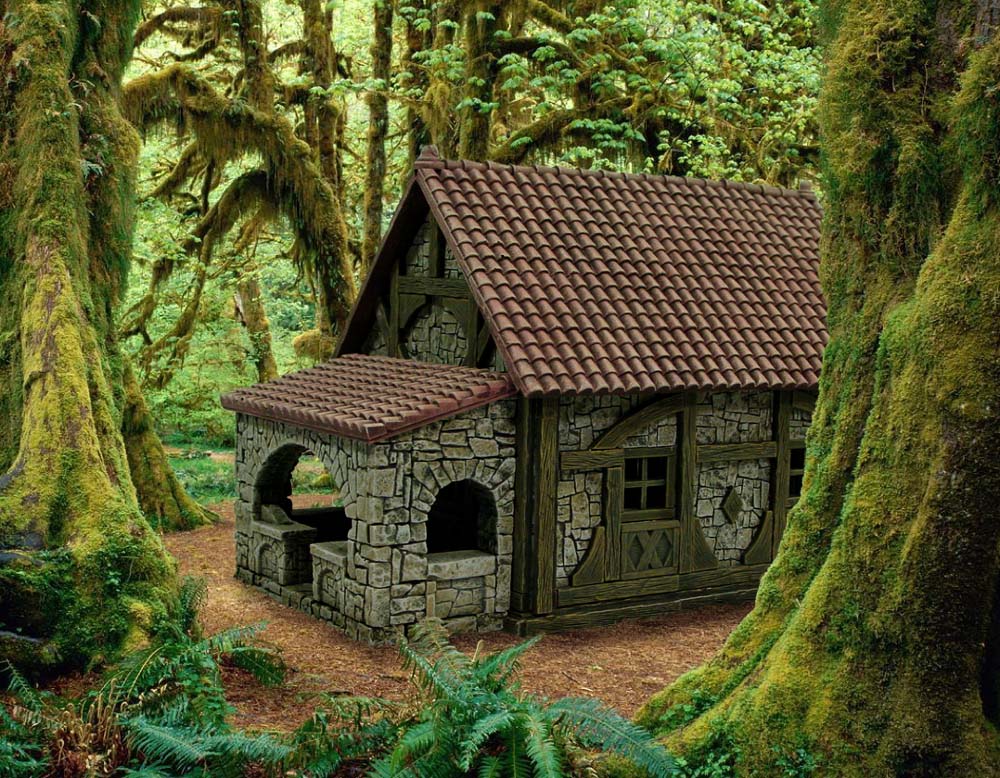 These molds produce great looking buildings and I can't recommend them enough!