TT Combat
has been busy during my absence and they have come up with an impressive Motel set. Now, you don't have to get all of it at once, although I am sorely tempted to, as they have broken it up into manageable sections.
First up we have the
Deluxe Motel Section
.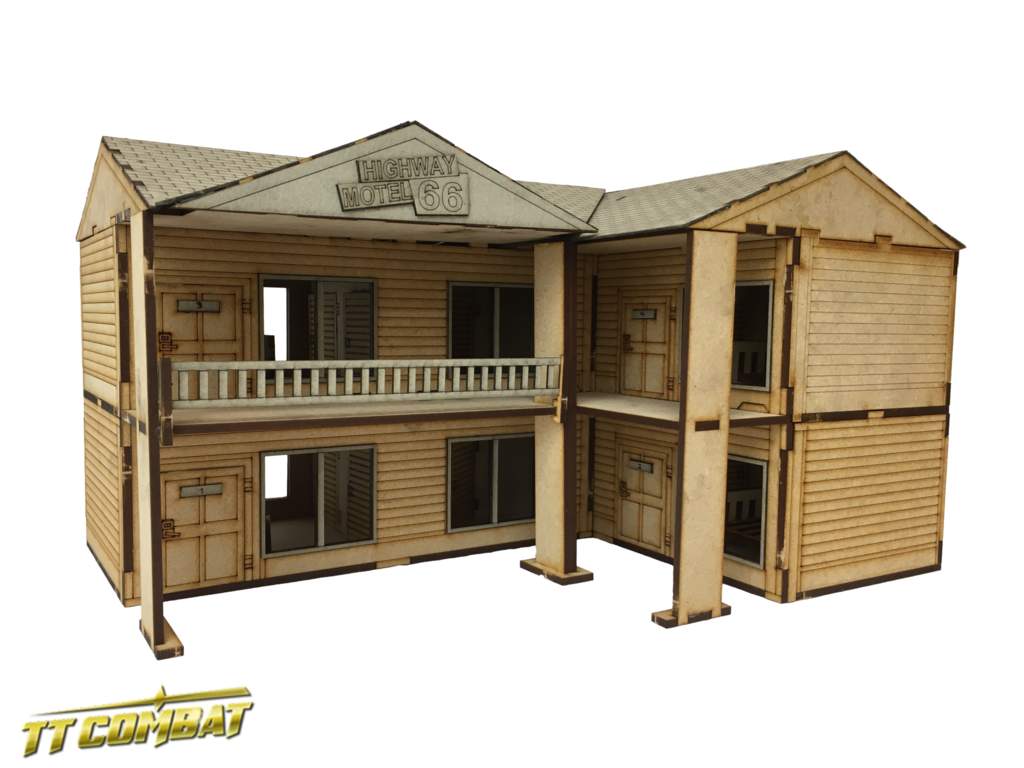 Priced at £27.95 ($34.58 USD) with a tabletop footprint of width 32cm (12.6"), depth 21cm (8.26"), and a height of 17cm (6.69"). It includes two stairways and four bed frames, along with the Deluxe Motel Corner Section. Constructed of 3mm MDF and 1mm Grey Board, they provide downloadable construction instructions.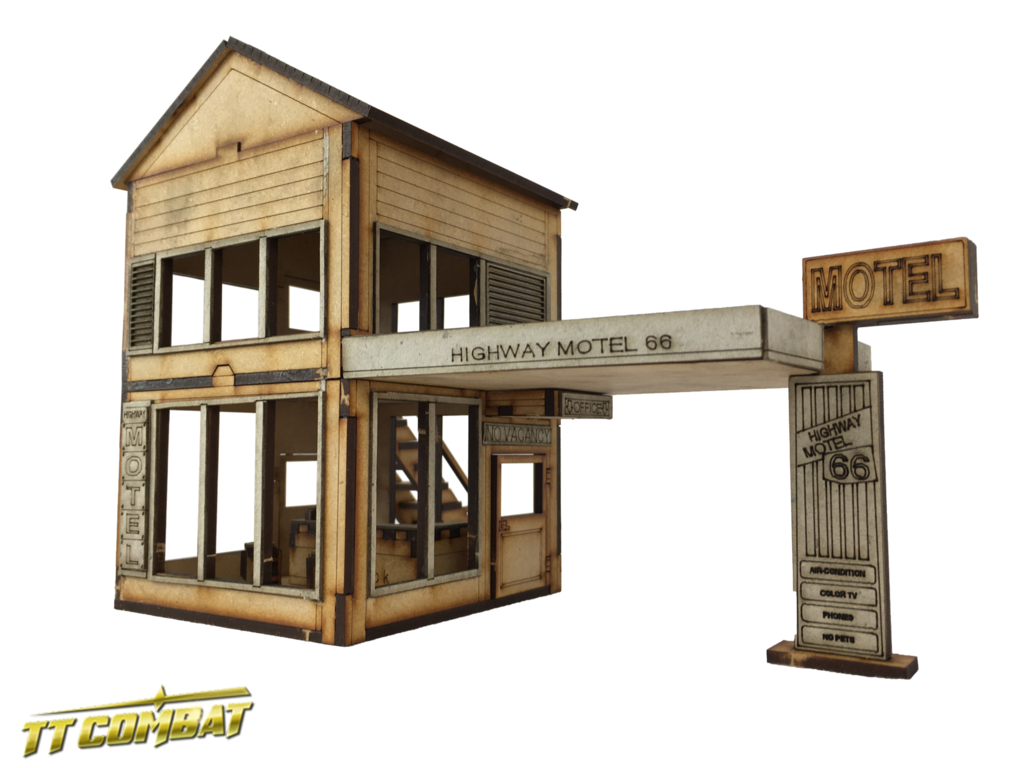 Modestly priced at £9.95, it has a width of 24.5cm (9.64"), depth 11cm (4.33") and a height of 17cm (6.69"). It features a reception desk, stairway and two bar stools.
Just for the sake of argument, lets say that you want to supersize this bad boy. Well, you can get the
Highway Motel
, for
£21.95 ($27.16 USD), which will add 32cm (12.6"), a depth of 15.5cm (6.1") for the building with an additional 5cm (1.97") for the balcony.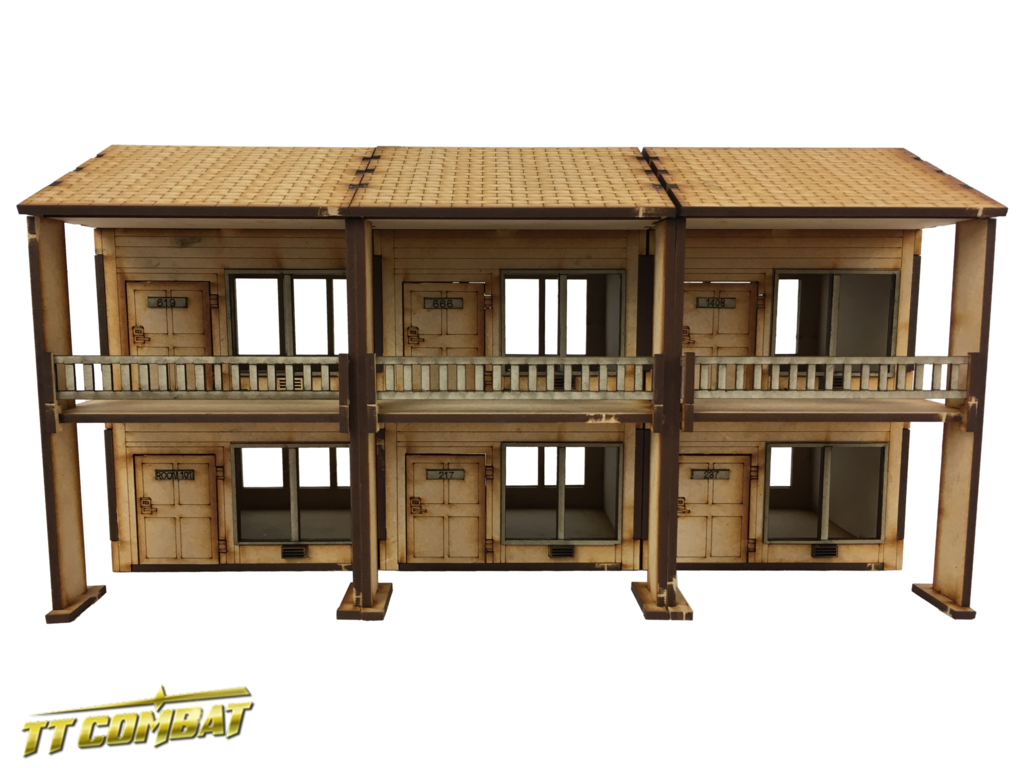 This is comprised of three of the Motel Sections so you can configure them as needed, along with two stairways.
If you add in the
Dinogas Filling Station
(
£14.95) and scratch build a diner, well you would have yourself quite the desert oasis.
Let me know what you think in the comments!