It has been a while since I swung by Antenociti's Workshop and he certainly has been busy.
Starting things off we have the
"Metro Terminus & Stop Signs"
. Priced at
£23.00 ($28.49 USD), it is a multi-part set that has a combination of acrylic and resin pieces with pre-painted MDF.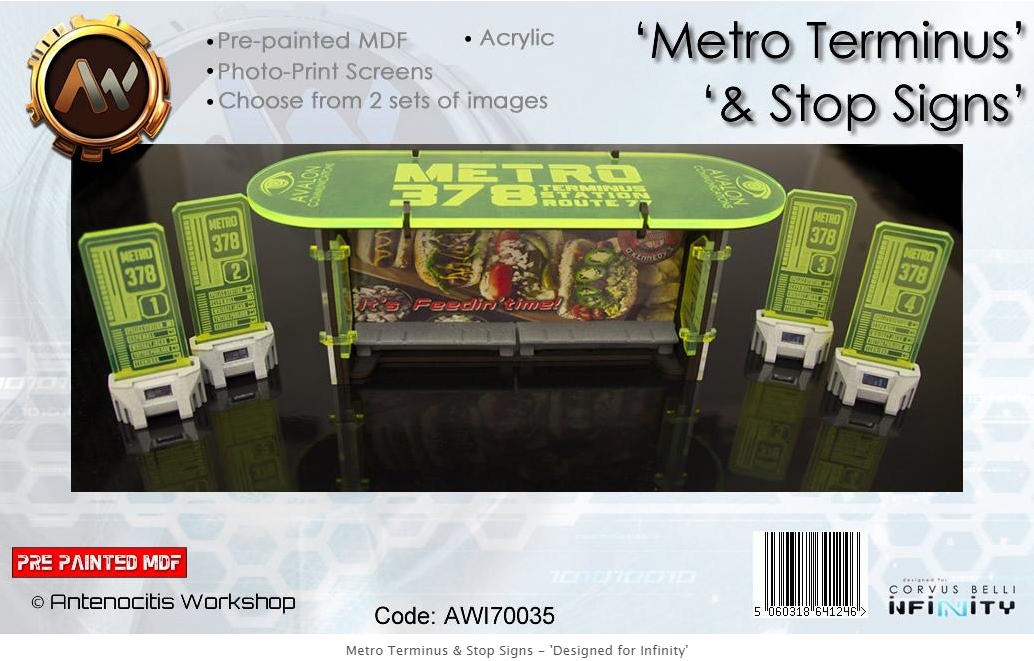 One of the elements that I like about Infinity is the incredible color that they infuse into the table wargame genre, no doubt a result of the Anime derivation. That brings us to the
"Avalon Tri-Ads Large"
. Priced at
£22.00 ($27.25 US), these two triangular towers come with 6 different photo print quality adverts. When they say towers, they mean that these are scaled to be as tall as a three-story Infinity building!