Full disclosure, I have now backed this
Kickstarter project
.
With just 3 days remaining this is turning out to be one of the biggest 3D printer terrain Kickstarters yet! More than 1,100 backers and pledges exceeding $135,700 the stretch goals are now at the Upper Floor Building Bridge.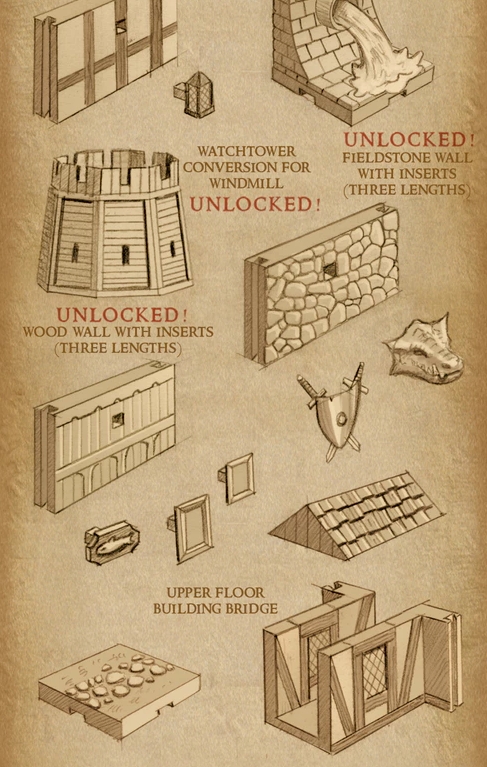 Fulfillment of the various Kickstarter goals is going to be spread out over a period of time though. The Village Furnishings looks to be the first with an estimated delivery of November 2016. The farthest one appears to be the Village Walls and Gates set for May 2017 (again...estimated).

If you are looking for plethora of 3D terrain this is certainly the Kickstarter for you with lots of add-on sets!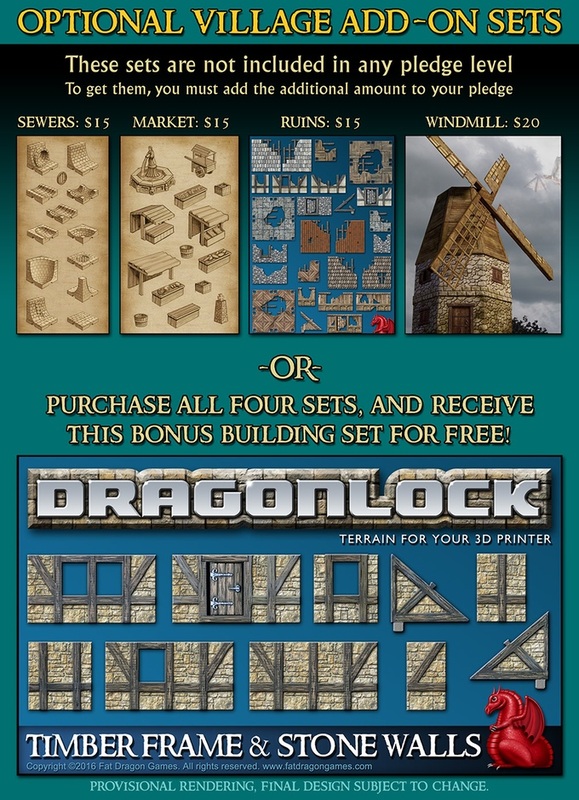 Let me know what you think!