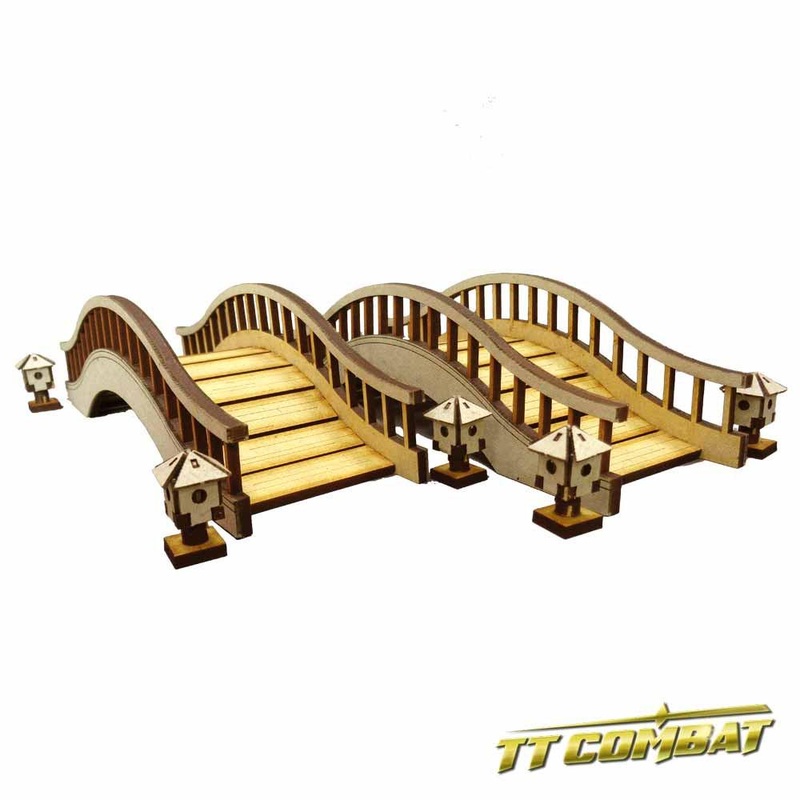 These bridges have a length of 7 1/2 inches (19cm) by 2 1/4 inches (6cm) wide, with a peak height of 2" (5.5cm). They would certainly work for any Yu Jing themed Infinity tables in addition to Oriental themed wargames or RPGs. Priced at
£6.95 ($10.07 USD at today's exchange rate) you get 2 bridges and 5 lanterns, which is a very good price point.
Next up the Highway Sliproad section...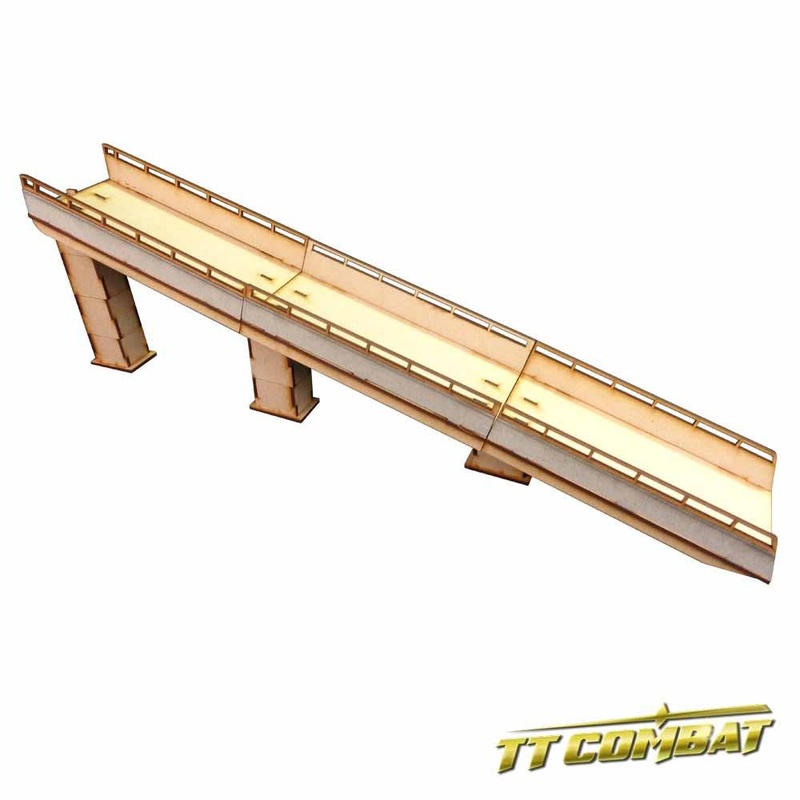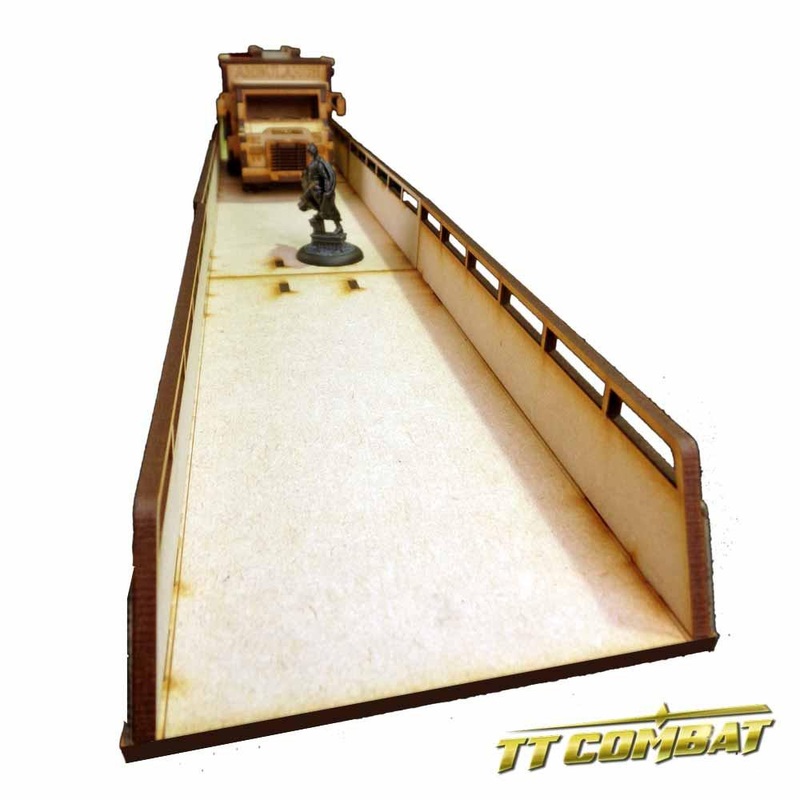 This scenery piece is so new Patrick has not had time to post up it's dimensions, so I went ahead and grabbed the second photo to help give a sense of scale. As I have mentioned previously, I am going to be working on putting together a scenery layout for 28mm modern wargame (a yet to be decided wargame) and having an elevated road system will certainly add some visual impact to the table. This section is priced at
£9.95 ($14.41 USD).
The Highway Turnoff...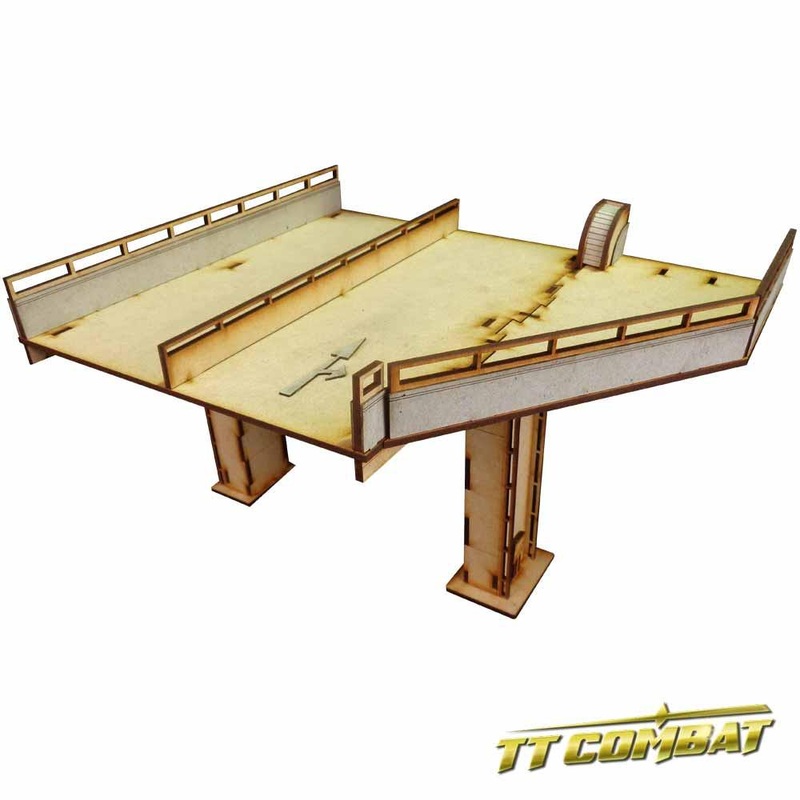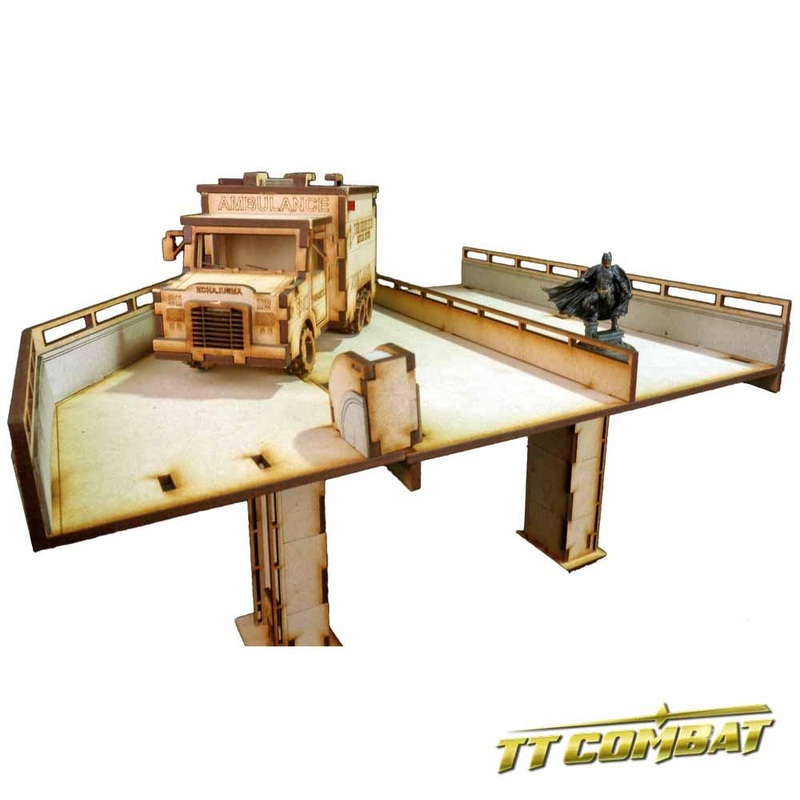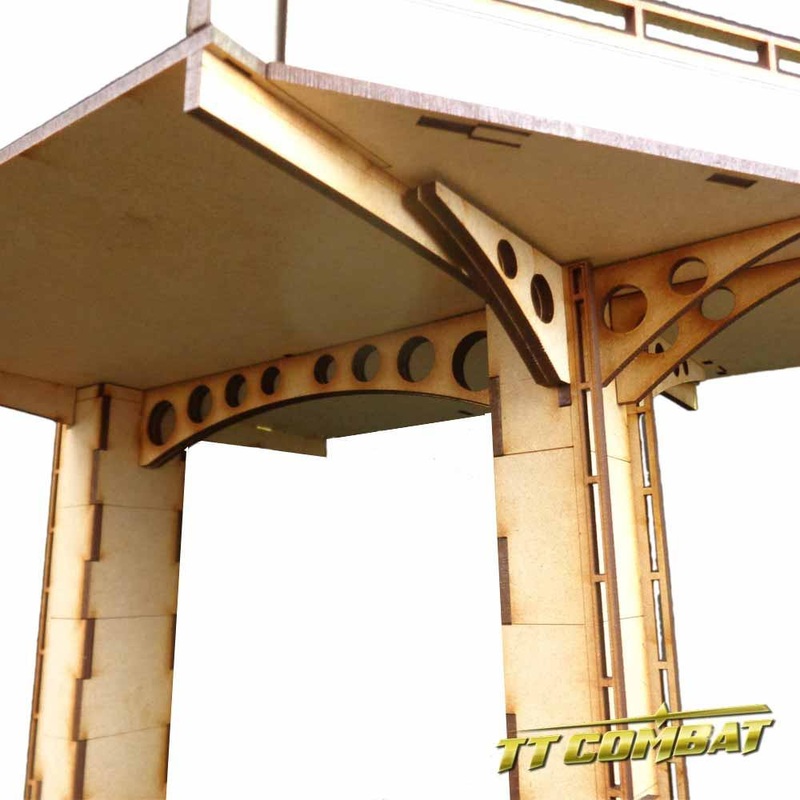 Once Patrick has had a chance to add dimensions to these pieces I will come back and edit them in. I can envision those concrete supports sporting some graffiti along with some signs for added interest. Priced at
£9.95 ($14.41 USD) it will hook in the with the Highway Sliproad section as well as...
The Highway Straight...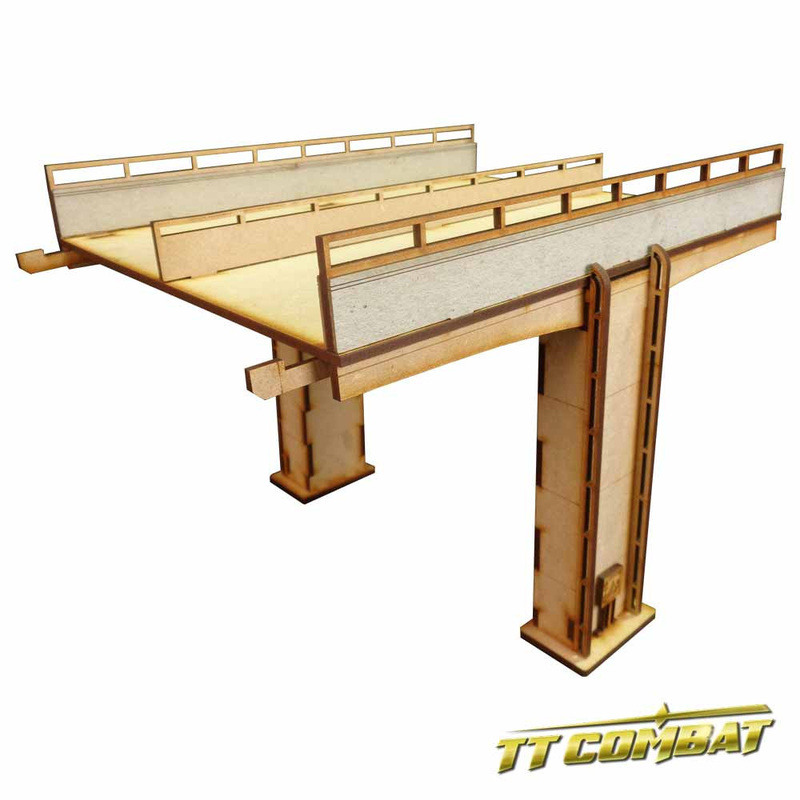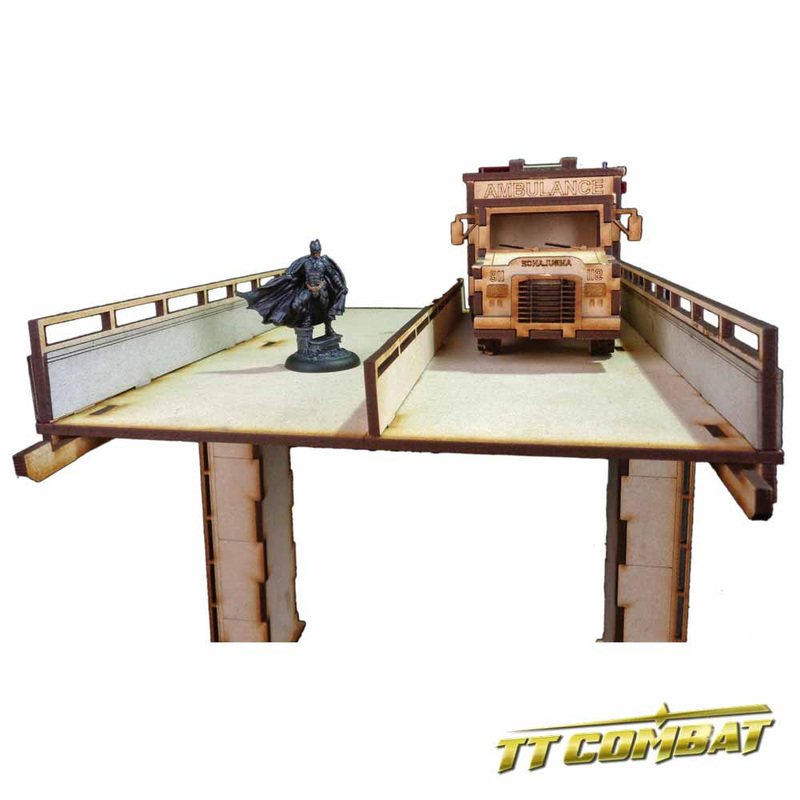 Priced at
£8.95 ($12.97 USD) it features 2 lanes with a divider (hard cover to us wargamers) and enough space in each lane to accomodate TT Combat's Ambulance and the Dark Knight (not included). From what I know their Ambulance is a little more than 2 1/2 inches wide so...just guessing I would say 1 lane is 3 1/2 to 4 inches wide.
Finally, the City Park Set...
This set contains 1 fountain, 1 flower bed and 4 benches all for the reasonable price of £5.95 ($8.62 USD). Parks are a great way to break up a cityscape and inject some greenery and they also offer some unique tactical problems in a wargame.


So...what do you think? Be sure to let me know in the comments!