With 8 days remaining on Printable Scenery's Kickstarter for the
Apocalypse Ruins
, they hit all of their stretch goals and have added 3 more stretch goals along with 2 more bonus items. As of right now it look like they are going to easily make the first new stretch goal "Halfling Homes". With 552 backers, sitting at $54,721 NZD ($36,965 UDS) they are blazing a trail into 3D terrain.
The 100 piece collection of modular stone ruins are really the centerpiece of this Kickstarter, which I am going to be using for my Frostgrave setup. One of the great things about this is that I can have a set of "winter" ruins and another set for more hospitable seasons at a fraction of the cost. The other point that I would like to make about Printable Scenery is that their .stl files print beautifully!
Full disclosure I am fully backing this Kickstarter!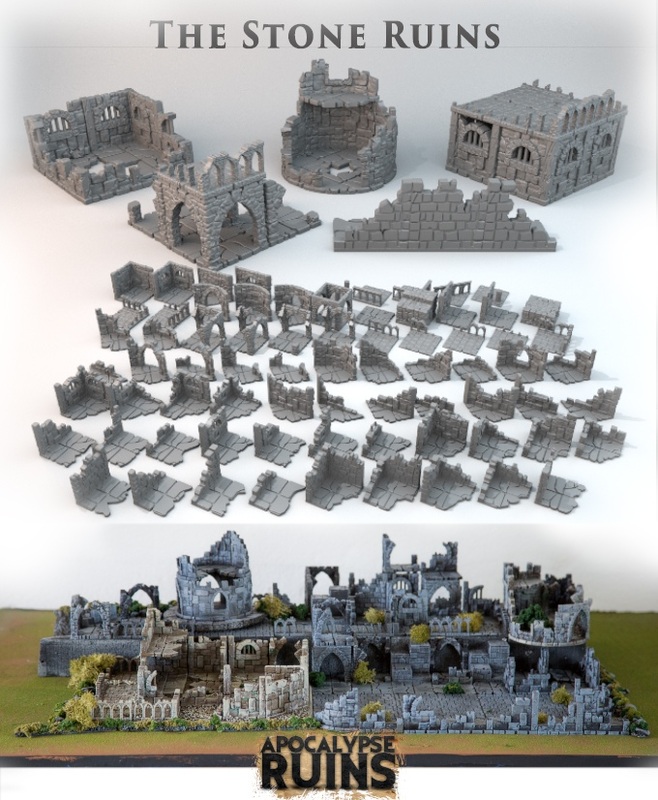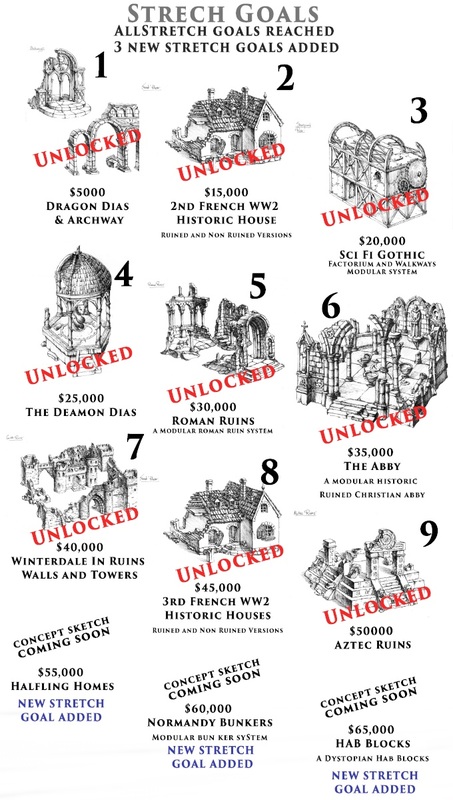 The other Kickstarter I am backing currently is
Vauban Fortress
by Laser Dream Works! Which has 7 days to go (it is funded) and has yet to get the level of recognition that the other Kickstarter has. Now personally, I am really excited about this Kickstarter as it is going to fit perfectly with 7th Sea as well as the Frigate add on from Printable Scenery! It would be fair to say that my gaming interests are rather broad. Setting that aside, I am glad to see more scenery manufacturers getting into the 3D printing arena as this will only strengthen this new segment of our hobby!