Right off the bat, I will say that it is a shame
Empress Miniatures
doesn't have larger pics of their models as they are gorgeous castings. Perhaps worse still is that for the most part their tiny pics are of unpainted models, even an average painter with an airbrush could really make these models pop. In terms of scale they are extremely accurate 1/50 and 1/48.
First up we have the ZSU-23-4 "Shilka", mounting quad 23mm 2A7 autocannons, developed to replace the ZSU-57-2. Unlike it's predecessor the "Shilka" used radar (RPK-2 Tobol) to target aircraft, covering the dead zone where SAMs were not effective. Produced from 1964 to 1982 this old warhorse is still a threat to low flying fixed wing aircraft and helicopters. You can get your very own "Shilka" in 1/48 scale for
£30 plus shipping ($42.51 USD).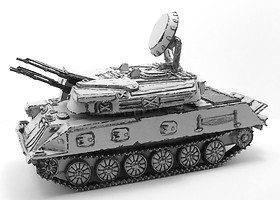 Next we have the British Warthog, a twin chassis multi-purpose articulated tracked carrier. Used by the British in Afghanistan by the Royal Armoured Corps, although originally developed by ST Kinetics (Singapore Technologies Kinetics Ltd). While it is no longer in service with the British it is still in use by the Signapore Armed Forces and the Royal Thai Army. Your 1/48 scale Warthog is available for £30 plus shipping ($42.51 USD).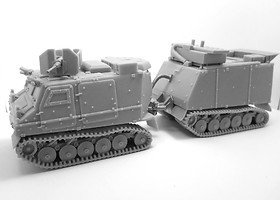 If you need crew for your Empress Humvee or MATV, they have you covered with this selection of able bodied fighters. For £8 ($11.34 USD) your Humvees and MATVs can be ready for any enemy engagement!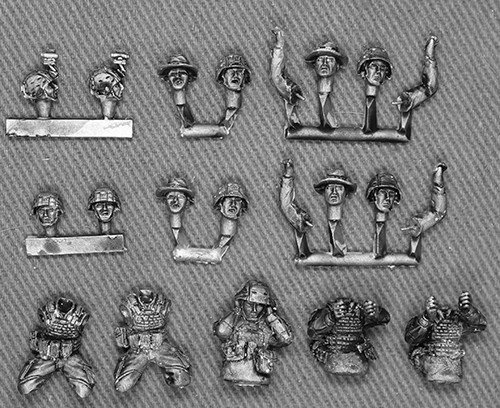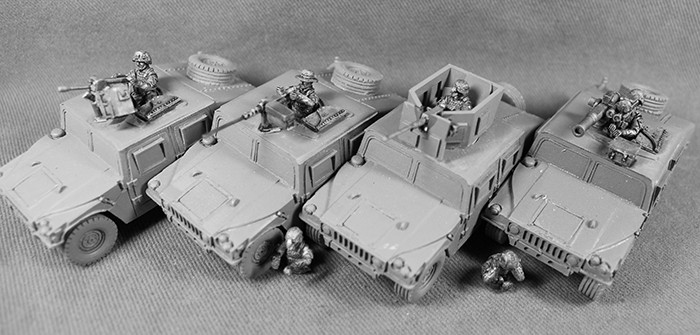 I would STRONGLY suggest that any order placed to England have a tracking number, as I have experienced lost packages on 3 occasions from 2 different companies based their. It should be noted the Empress Miniatures was NOT one of these companies though. At this juncture I am no longer willing to give the benefit of the doubt to UK Royal Mail.