With a mere 28 hours to go on the
Vauban Fortress Kickstarter
, from
Laser Dream Works
, we are a scant $690 USD from the Shore Battery ($4,500) and Barracks ($5,000). I am pleased to report that the Star Fort is unlocked so we will be able to do a 5 sided fort! This fort (or forts...you decide how man you have) covers a significant historical time frame...including the Golden Age of Pirates (and of course 7th Sea for you fantasy gamers)!
Stock up on your filament and get ready to do some hardcore 3D printing!
Don't miss out on this one.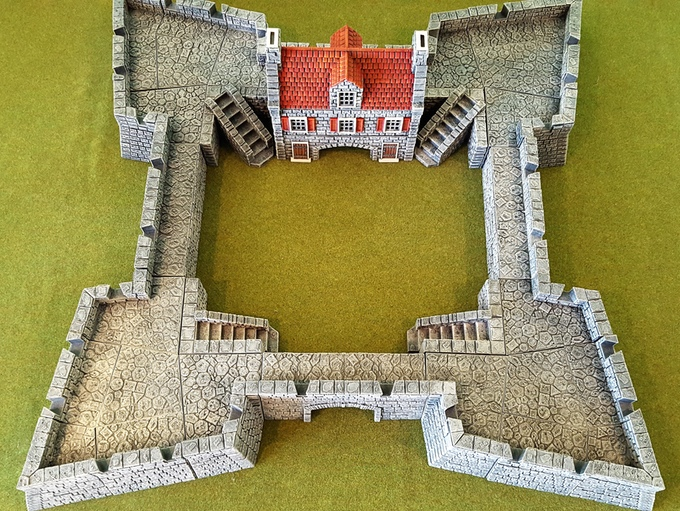 The
Apocalypse Ruins Kickstarter
is down to 57 hours and has blown through most of the stretch goals, only the Caribbean House (75,000 NZD) and Satellite Installation (80,000 NZD) remain. Sitting at 73,052 NZD with 675 backers this Kickstarter has surprised me by just how well it did. While I am a firm believer in 3D printed terrain and thoroughly impressed with
Printable Scenery
...I just didn't think that there were that many gamers out there with 3D Printers!!!
Considering how much content is included with this Kickstarter I guess I should not have been surprised by their success.