If you are playing the Brits in Bolt Action then there is some very good news for you...Warlord Games is coming out with the plastic version of the
Sherman VC Firefly
. This bad boy mounts the deadly 17pdr anti-tank gun, which in Bolt Action is a Super-Heavy AT gun.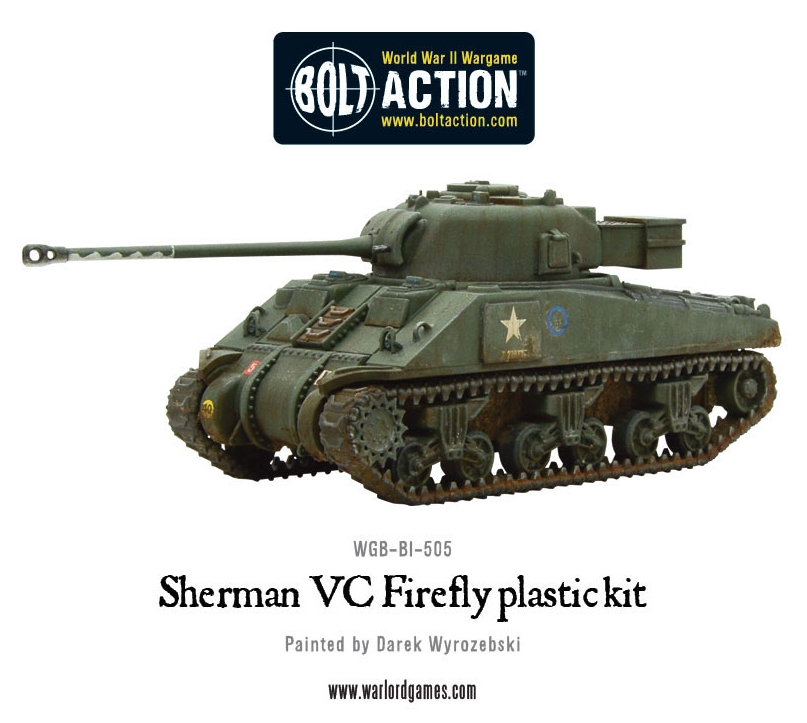 In game terms it is a medium tank, cost of 236 pts (inexperienced), 295 pts (Regular) and 354 pts (Veteran), optionally may cancel the "Easily catches fire" rule for +10 pts (Firefly Vc). With a 9+ Damage value it is going to be vulnerable to the Panthers and Tigers...so you are going to want to use your other tanks as a screening force (i.e. targets) to draw out your enemy.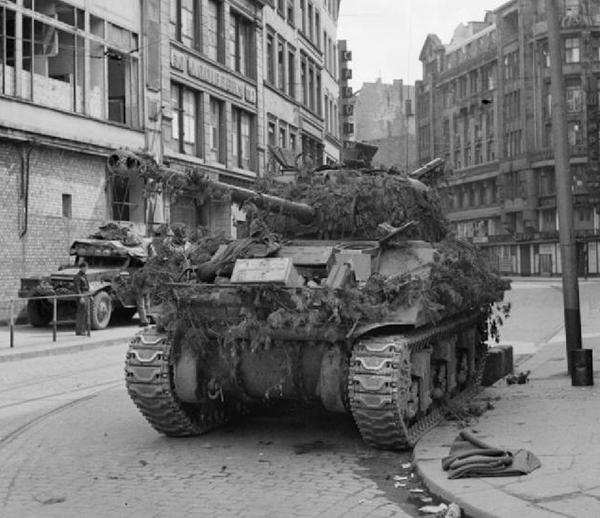 The Firefly does away with the bow mounted MMG which allowed for more ammo storage for the main gun. Crews also had a tendency to remove the M2 .50 cal HMG as it was problematic to fire with the extended turret. With a single .30 cal MMG (coaxial) it means you have a bit less anti-infantry capability, so you will want to keep it well supported with your infantry.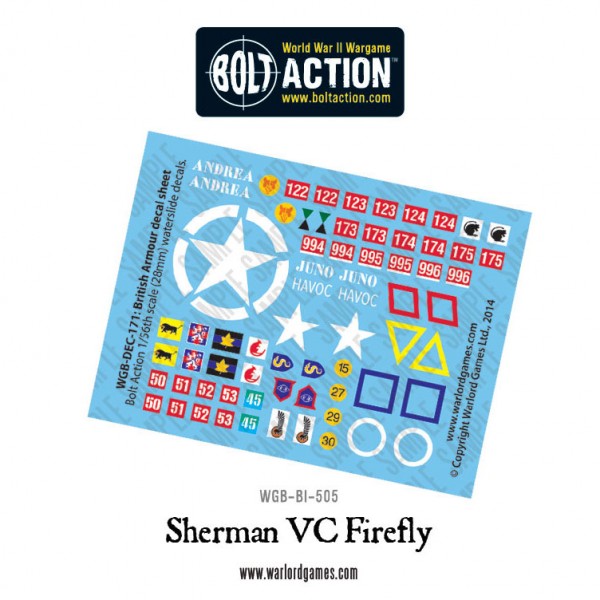 The waterslide decal sheet is going to give you plenty of options to dress up your Fireflies with unit markings, tank names, and various id markings.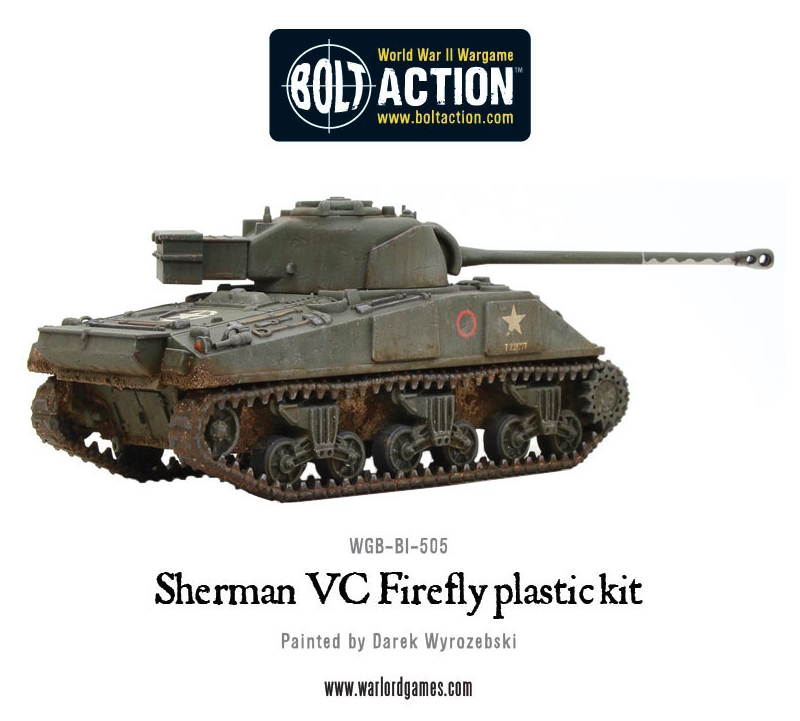 Available for pre-order now being shipped late in June.

Be sure to sound off on what you think this new addition in the comments!