Warlord Games has just released the Easy 8 Sherman for Bolt Action. This tank mounted the gyro-stabilized 76mm gun, initially without the muzzle brake but once it was found that the gunner couldn't see after firing they threaded the barrel for the muzzle brakes. A good looking tank that was the last of the series and would still be serving decades later due to reliability (up until 1967). It is the model of tank featured in the WW2 movie Fury, which I recommend if you haven't seen it.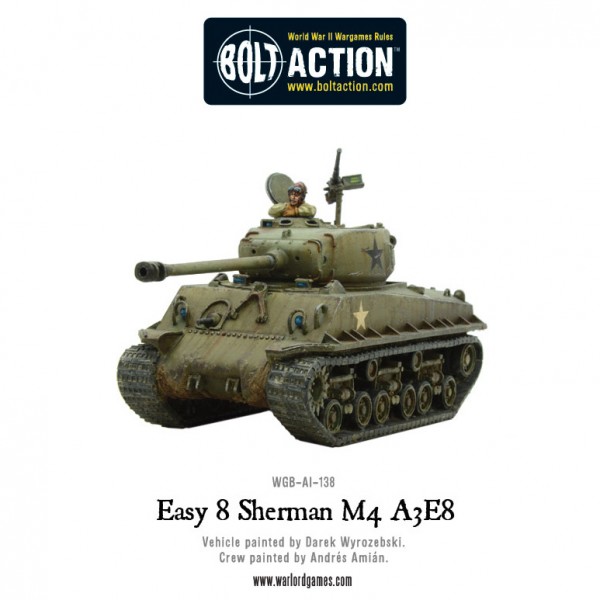 While I may not be completely sold on the style of modeling used for the individual soldiers by Warlord Games for Bolt Action (their pewter minis don't blow my kilt up)...their vehicles are another story! Anyone who has struggled with plastic tank models and those damnable tracks will appreciate these vehicles. Pretty much painless assembly and sturdy once they are done.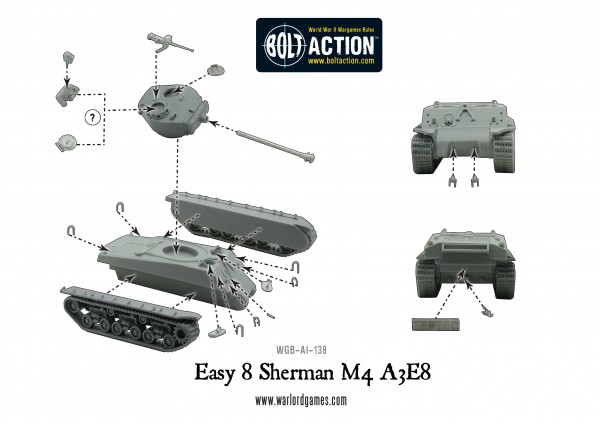 In terms of Bolt Action, it is a medium tank (9+), a co-axail MMG and a bow mounted MMG, with the option of either a pintle-mounted MMG or upgrade to a M2 HMG. A solid tank that is going to do well against tanks in its weight class...heavy tanks are going to punch its armor relatively easy (no pun intended).

Let me know what you think!