I have been going through Version 2 of the Core Rulebook PDF which was sent out to backers of the Kickstarter. While it is tempting to compare it to the previous version instead lets just focus on solely this incarnation.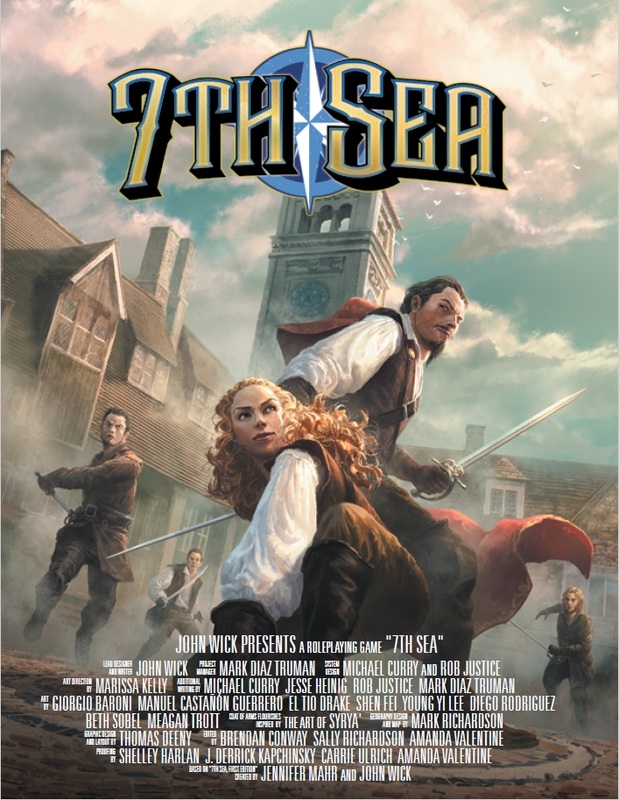 From page 18 to 114 you are introduced to Thēah, from Avalon, Secret Societies to Thēah's Monsters, you get enough insight into the world to create your hero (remember that word though...hero) or run a game. For the countries, this covers Culture, Names, Clothing, Currency, Customs, Art & Music, Religion, Government, Military, and current relations with the other nations of Thēah. It is a good start, although by no means exhaustive as to its coverage.

Chapter 3 is devoted to Making a Hero, there is that word again...hero. You see this game is truly about hero's and nothing sums it up better than the following sidebar.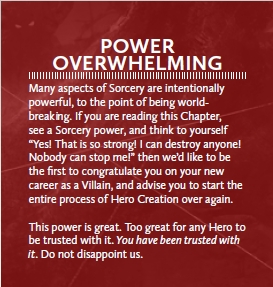 Hero's are human, they will make mistakes, let their passions get the best them and yet at their core they will always strive to do what is right.

With only 47 pages devoted to Making a Hero, the process is very straight forward and easily accomplished by even novice players.

Action & Drama comprise chapter 4, this is the meat and potatoes of the game system and is a scant 37 pages. This system is very light on what is known as crunch, in gamer circles. In my opinion that is a good thing when you are trying to capture the excitement of cinematic works (i.e. The Three Musketeers, Pirates of the Caribbean, Zorro...to name but a few).


There are chapters dealing with Sorcery (24 pages), Dueling (4 pages), and Sailing (15 pages)...again a very light touch in regards to the rules.


Chapter 8 is all about Secret Societies (15 pages), covering The Brotherhood of the Coast, Die Kreuzritter, The Explorer's Society, The Invisible College, Knights of the Rose & Cross, Los Vagabundos, Mociutes Skara, Rilasciare, Sophia's Daughters, and Novus Ordo Mundi. Enough to start out with but as a GM one should never feel constrained by the choices of the game designers.


The final chapter is 9...Game Master with 24 pages that are actually worth reading!


I have to give this book high marks as I do believe it hits all of the pertinent pieces of information to get one started. The book is off to the printers and should be available as a PDF for purchase by non-Kickstarter backers very shortly.


If you are a fan of the swashbuckling genre this game is more than likely the one you have been looking for.