Zen Terrain
, best known for their Infinity friendly terrain is branching out with the
Mead Hall
. Measuring a very respectable 13 inches, nearly 7 inches wide and tall, it has a table footprint that is going to be the centerpiece of your Viking-esque table.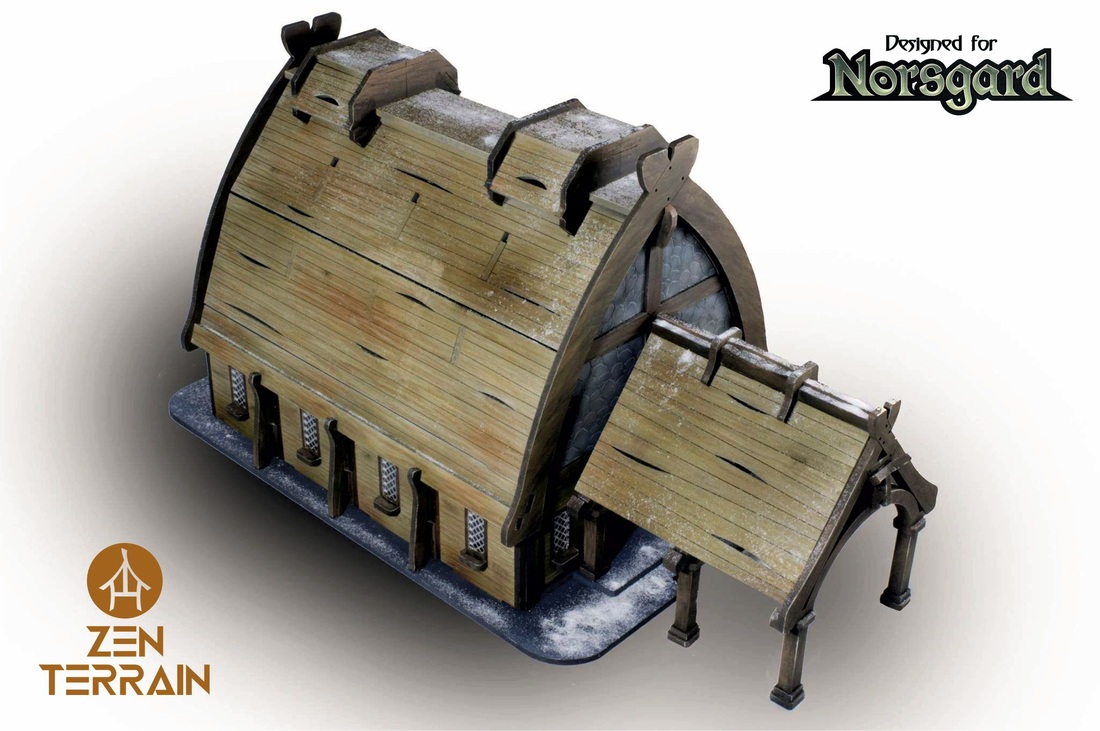 It comes unpainted and requires assembly which they categorize as medium to hard in difficulty. The interiors are accessible as well...
It is the sort of hall where one might find Ragnar quietly watching the assembled throng from the throne.

Having done business with Zen Terrain on a handful of occasions I can recommend them fully!