A while back, I did a short blurb on
Tabletop World's
latest edition...the
Town Gate
. Recently they added some pieces which would allow you to finish out your town wall...for a pretty penny. The two pictures below show the Town Gate with the new
Town Walls
put together.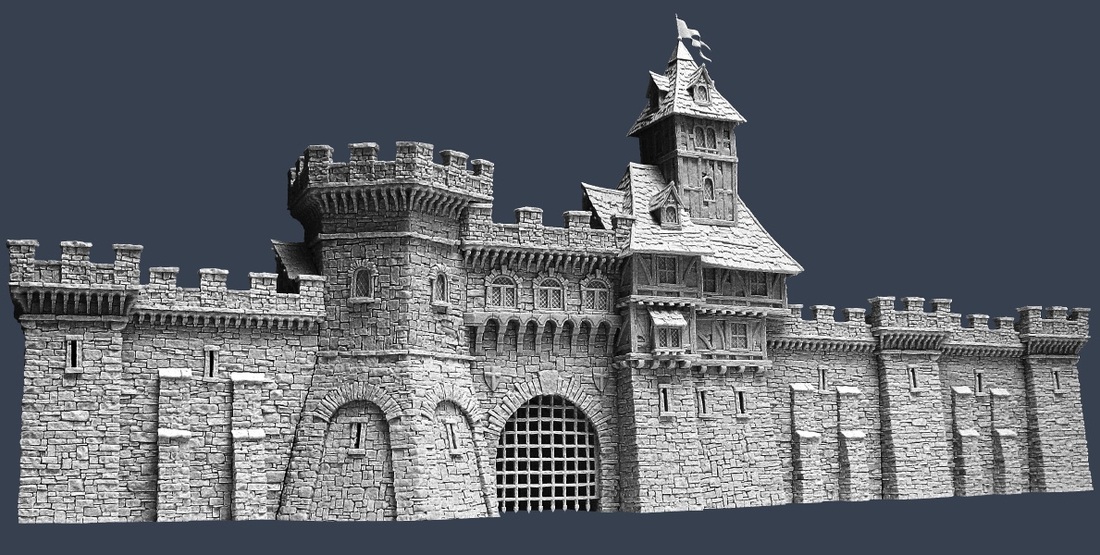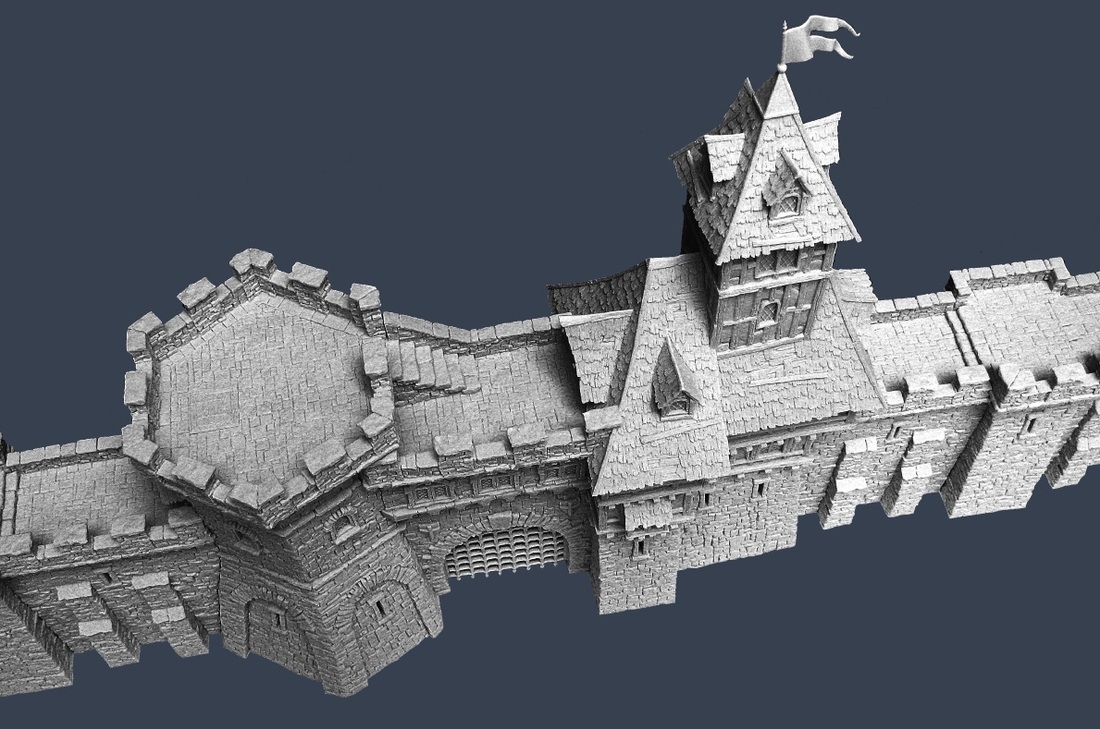 There is no denying how visually impressive this setup is, the 474
€ ($526.87 USD) is a considerable chunk of change. While I will concede that Tabletop World does put out some of the finest scenery to be found anywhere, that even for me, this is simply eye candy and inspiration. With a great deal of time and effort a person could create something within the realm of this with Bruce Hirst's molds...specifically the Rubble Panel Mold # 252 and Rubble Bridge Mold #259 (found here). When you take $58 for those 2 molds compared to the price tag for this setup...let alone what one's better half would say upon discovering what you had done...the choice is clear (for me at least).

For those of you who can afford such a beauty, I would encourage you to indulge yourselves and feel free to invite me over to play a game or two! :-)

As always feel free to let me know what you think in the comments below!