Printable Scenery
has just started another Kickstarter, this time for their
Apocalypse Ruins
. This covers three different sets of buildings...
Stone Ruins: this impressive set of 100 pieces (only half displayed in the picture below) will allow you to construct a plethora of ruins and dungeons.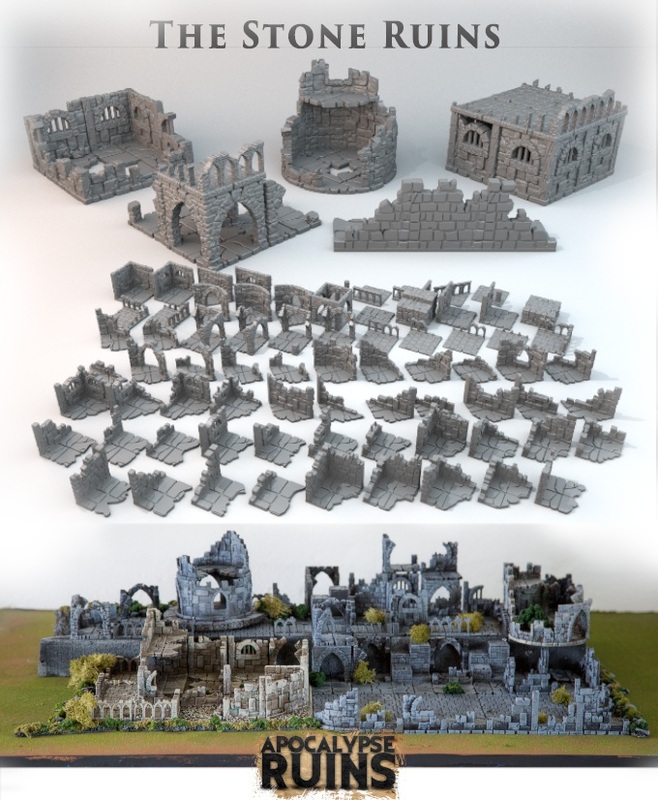 WWII Ruins is comprised of a modular french farm house, modular ruined farm house and a modular trench system, it will also include stretch goals 2, 5, and 8. The important point to remember is that you can scale these for whatever scale you desire. For myself, I will be using these as 28mm buildings for Bolt Action. Being able to print any number of these buildings and trench sections will allow me to fill out a game table with relative ease and expense.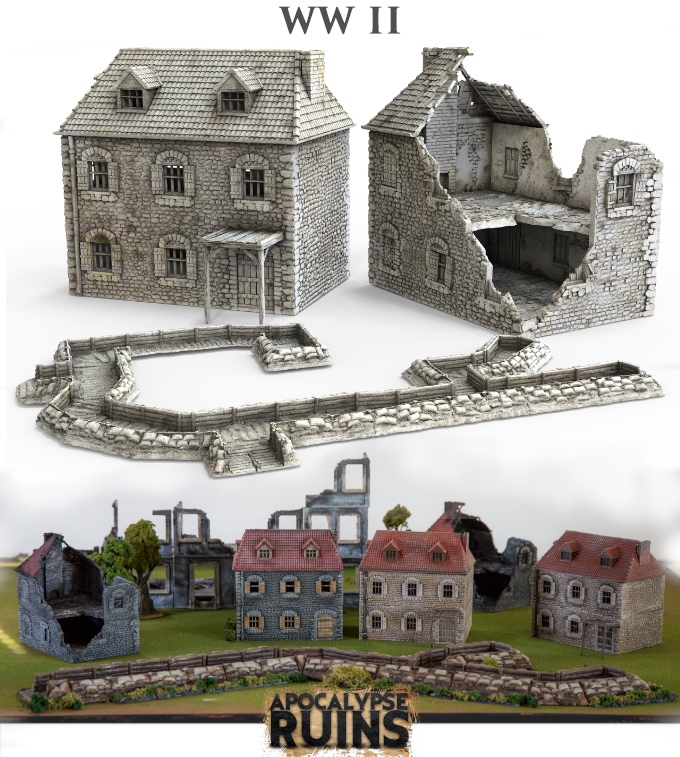 Finally there is the Gothic Sci-Fi Ruins, a 14 piece set will include a rework of the Imperial Armory and includes stretch goals 3, 6 and 9.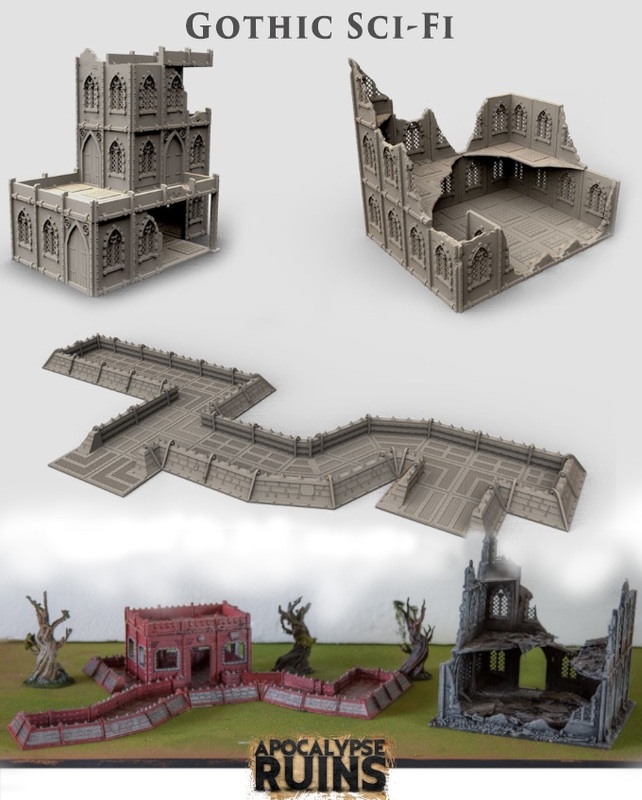 Having backed their Winterdale 2 Kickstarter and purchasing additional pieces, I can say that they are a pleasure to do business with and their pieces are superb. Not only are they priced incredibly inexpensive, they are detailed inside and out, but they print beautifully!

I am proudly fully backing this campaign!