As I patiently wait for my Glowforge Laser Cutter to be completed...and I do mean patiently...I can't help but feel a mix of envy and amazement when I see what other people are creating. Take for example,
Impudent Mortal
and their
Tudor Inn
. This three story beast is 19 inches long by 11 inches wide and 11 inches tall footprint. Included with the building are 2 large tables, 4 medium tables and 8 small tables.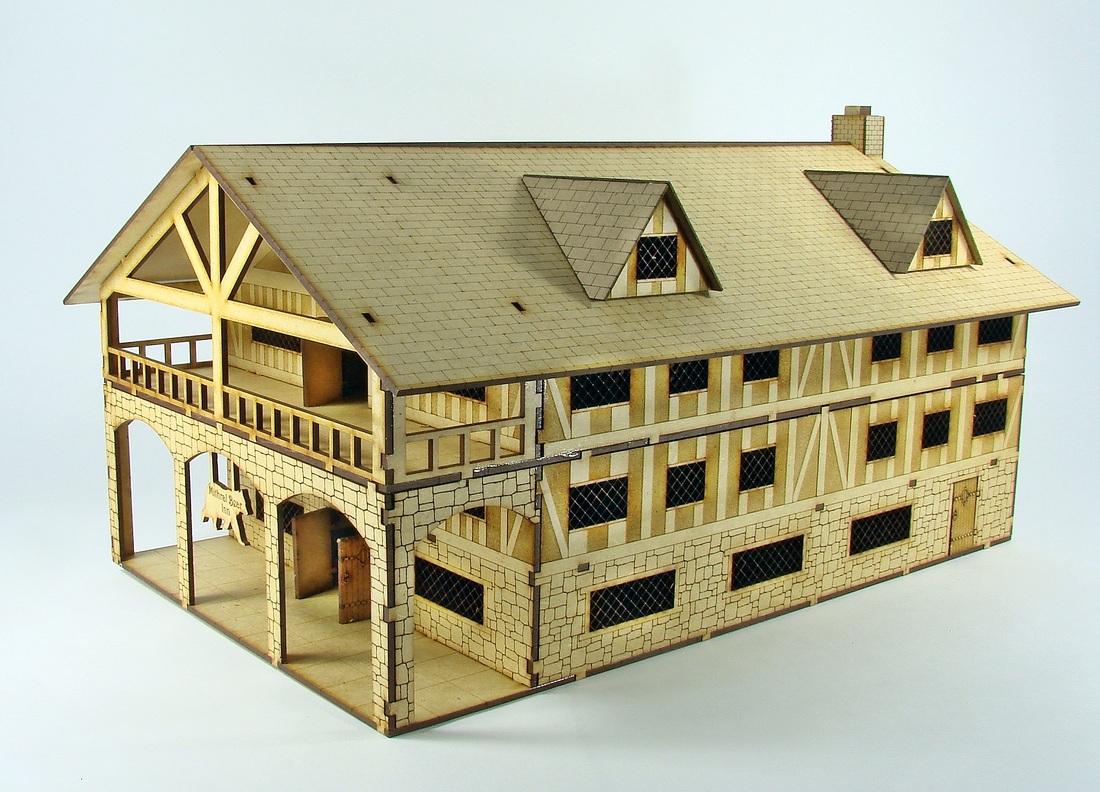 Of course, the interior is accessible as well which makes it equally suited for RPGs as it is for skirmish level fantasy games. I would like to point out that the roof and the 3rd can be removed, meaning that the 1st floor is accessed via the 2nd floor. When assembling this kit it would probably be advisable to leave the 2nd floor off until the 1st floor is painted. I also have some nagging questions about how the 2nd floor impacts accessing the 1st floor.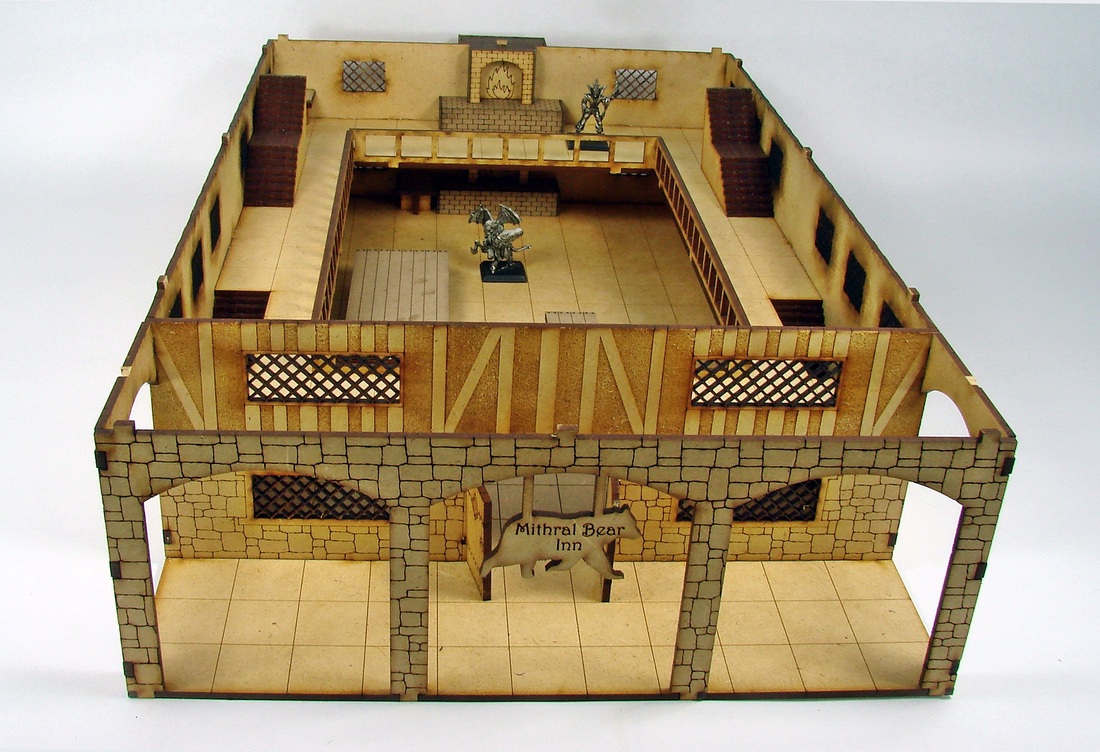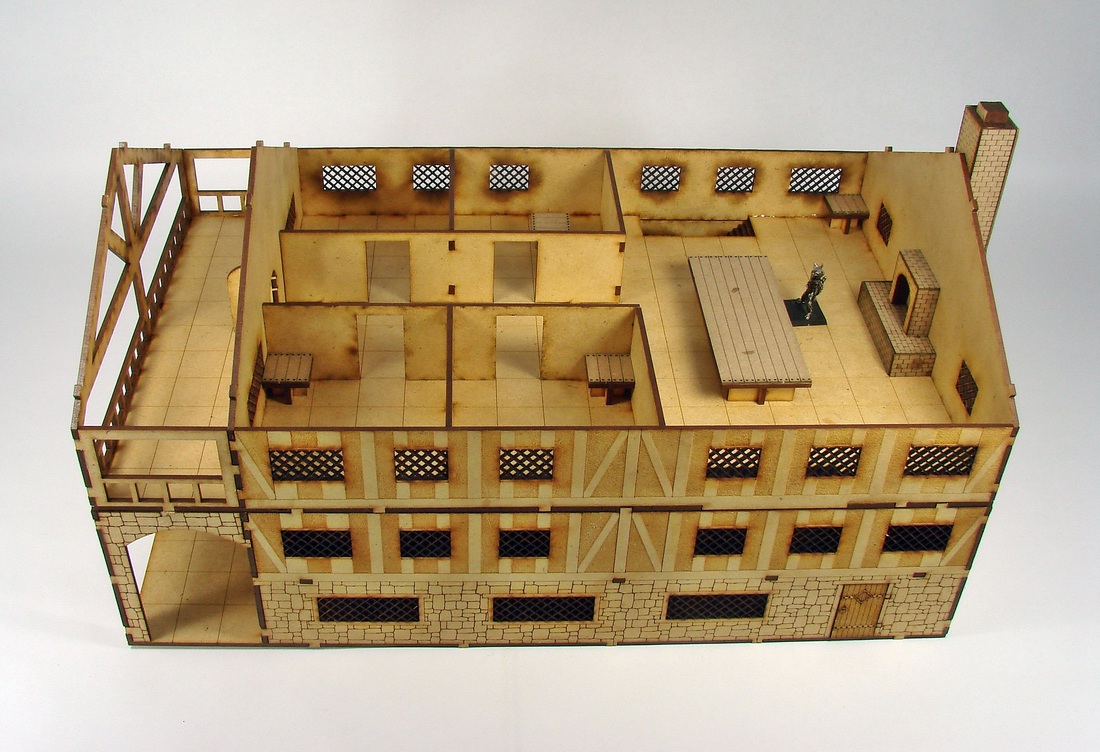 It has a $95 USD price tag, which is not the cheap part of town. On the plus side if you get your order up to $150 USD, its free shipping for domestic orders. The Tudor Inn is certainly going to be a center piece of any gaming table.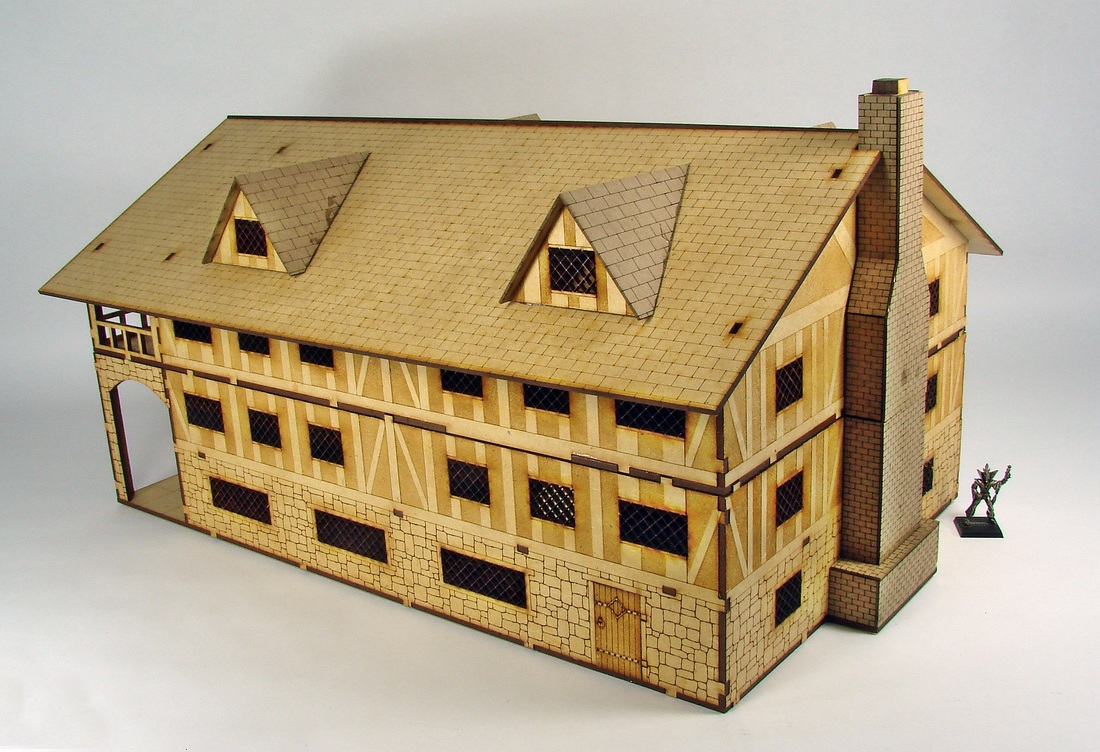 Don't be shy! Sound off let me know what you think. Is this sort of building that demands to be on your gaming table?