GameCraft Miniatures
has a good selection of modern buildings in the 28mm variety that I think are pretty cool.
Starting off we have the
Parking Structure, Ground Floor
. a 17 1/2" by 17 1/2" footprint, serving as the base for what can be structure as large as your wallet can afford. At a minimum all you need is the ground floor and the
top floor
, however it would seem a pity to not at least get one
middle floor
. Each level runs $19.80 USD and is laser cut MDF.
From top left...Ground Floor, Top Floor, Ground & Top Floor, Middle Floor. What is pictured is the 15mm version the 28mm version is identical simply larger.
The
28mm 7-11 Store (Complete)
has a 13.46" by 14.33" footprint, this includes the store, gas station and base for a price tag of $45.10 USD. This is also available as just the store.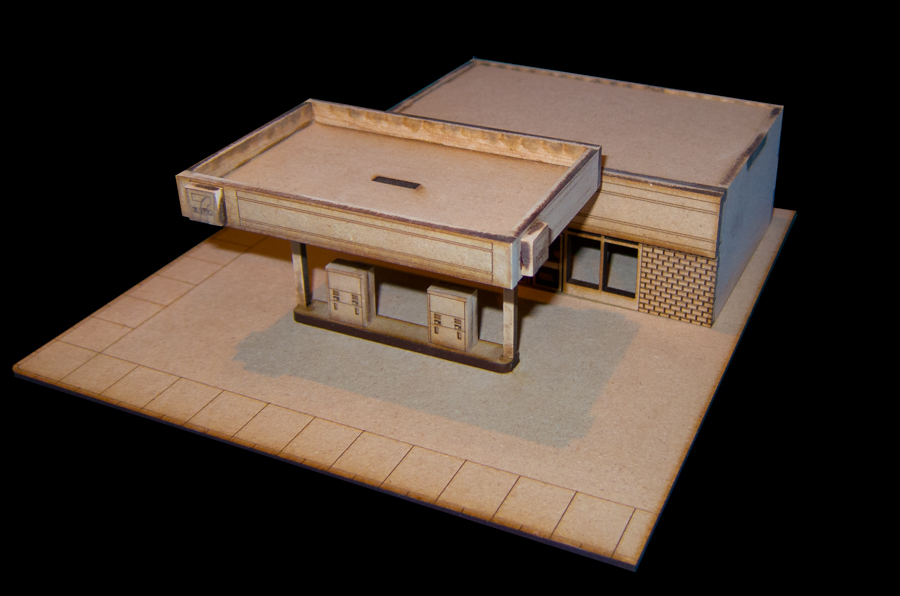 If you are looking for something different they do have a line of Middle Eastern and African style buildings, such as the
Blackhawk Down Target Building
. This beast has a 26.89" by 21.29" footprint with the highest section being 8.59" tall. To facilitate transport it can be built as four units. They have a YouTube assembly video to assist with construction. The building has an equally impressive price tag, running at $127.05 USD.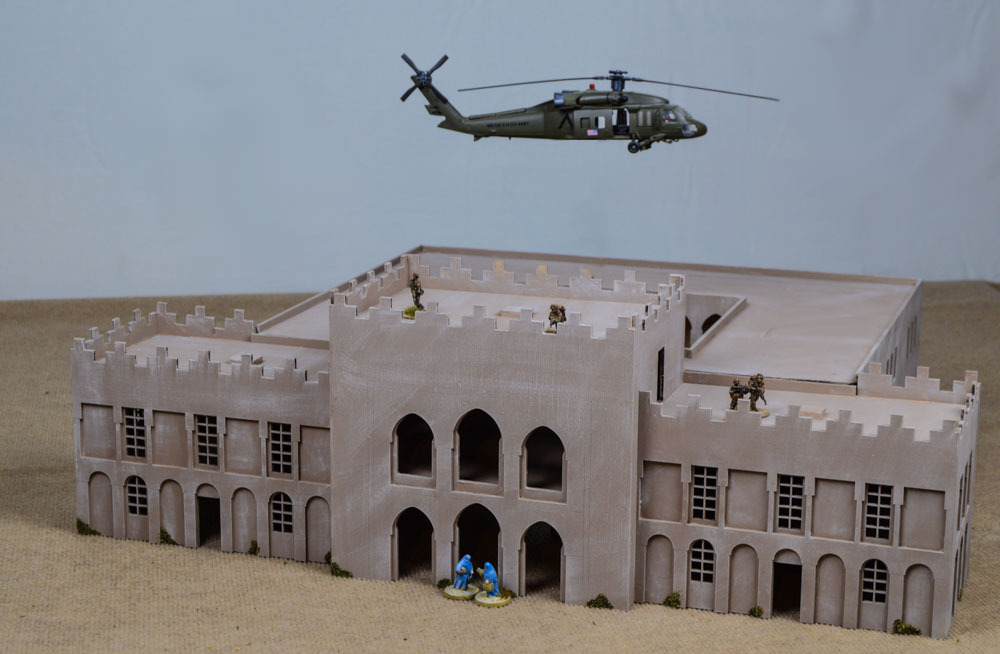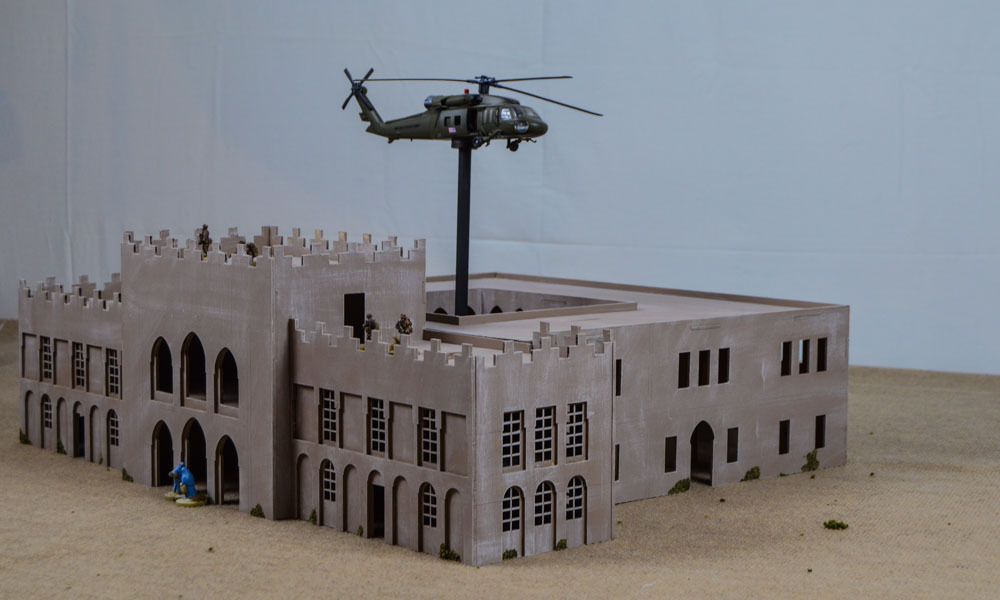 As always, let me know what you think in the comments!