4Ground
is yet another British company that produces laser cut MDF scenery. What sets them apart is that they offer their buildings already pre-colored (along the lines of pre-painted but not quite...IMHO). One should not take that as a rebuke merely an observation with a critical eye.
First up we have
North Point Tower
.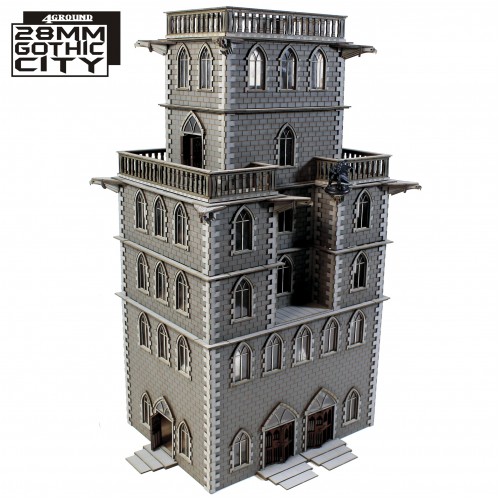 This 6 story building, has a footprint of 10 1/2" by 7 3/4", standing an impressive 21 1/4" high with a price tag of £105 (or $150.77 USD). Interior sections can be accessed for play, although they are not pre-colored.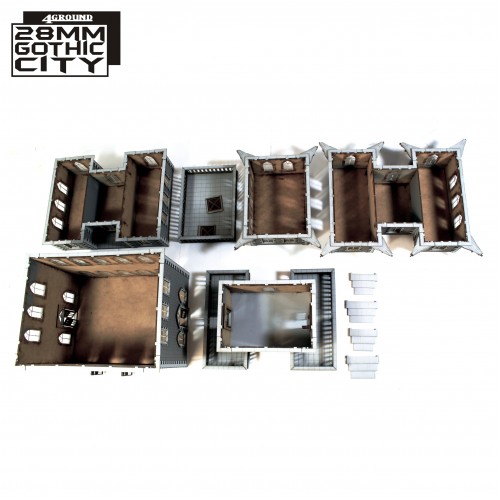 Next we have
South Point View
, a 4-story building with a 9 1/2" by 9 1/2" footprint standing a respectable 10 1/4" tall.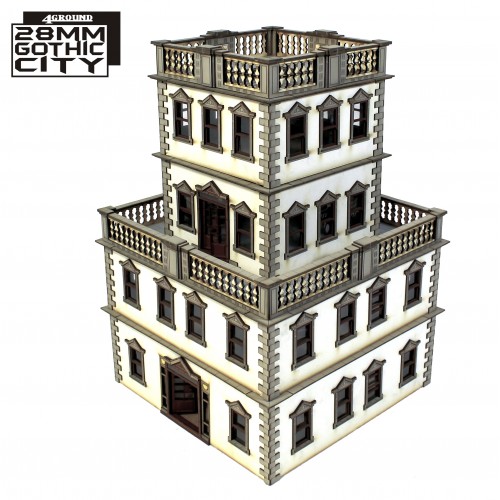 Priced at £80 ($114.87 USD) it features some very good looking details.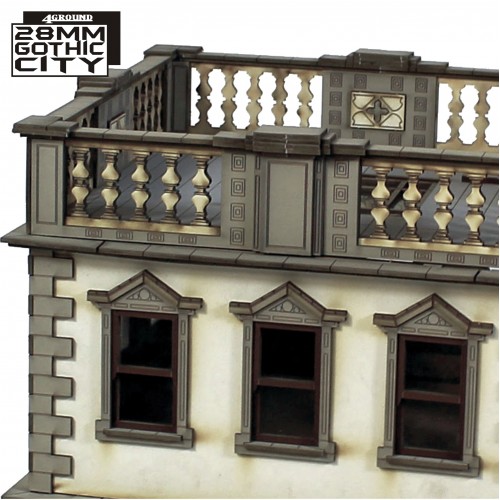 Finally we have
Grant House
a 3-story building, with a
£70 ($100.51 USD) price tag, A foot print of 11 1/2" by 6 1/2" and standing 11 1/2" tall, it is the smallest of the three buildings that they currently offer in this line. I would have to say that the level of detail that they are building into all of these pieces is impressive and serves to make them stand out.