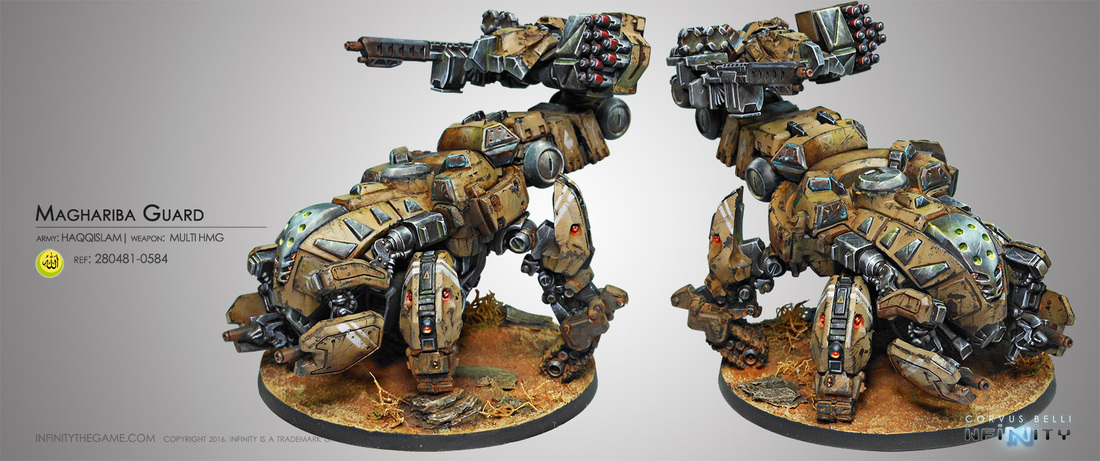 Is this the first step towards vehicles being incorporated into Infinity?

I don't know...but this does not look like your average TAG! The Maghariba Guard is a re-sculpt and gives a much lower profile to this model while looking even more deadly than the original! It seems that Haqqislam is getting a thematic overhaul.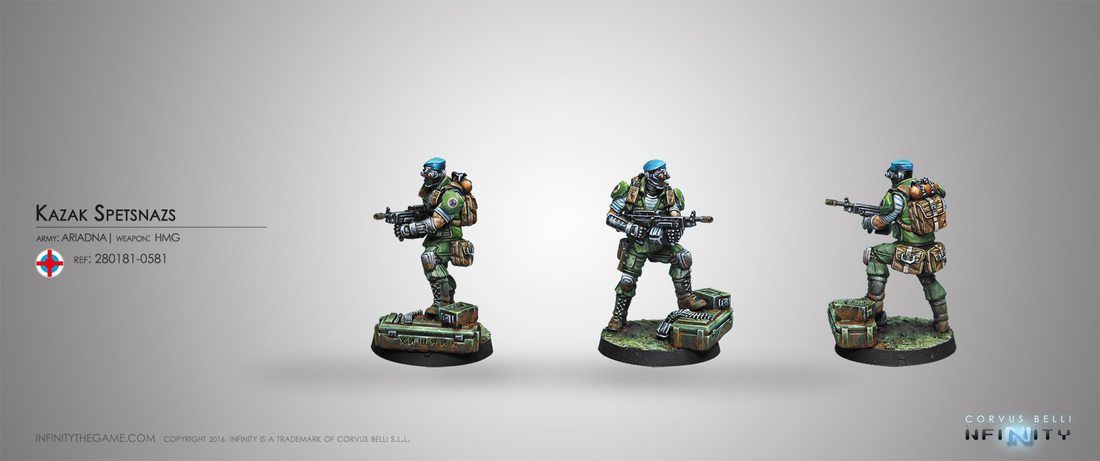 Kazak Spetsnaz with a HMG, Ariadna is gearing up with some spec heavy firepower.

"Those are elite soldiers, experts in airborne operations, close quarters combat, guerrilla, ambush and assault tactics. Carrying a HMG and a box full of ammunition, this Spetsnaz will honor the name he has earned."


Need I say more?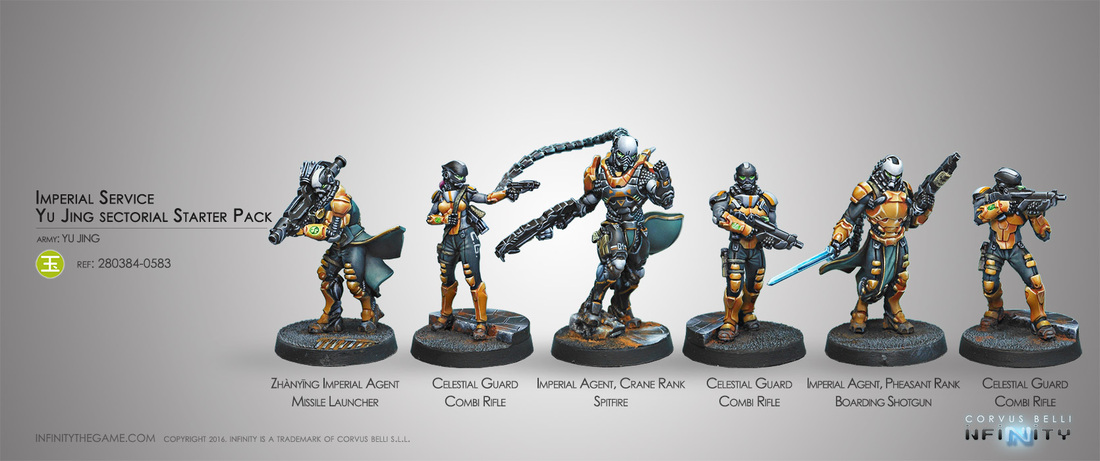 The Yu Jing, near and dear to me, are getting their very own Sectorial Starter Pack. Three combi rifles, a board shotgun, spitfire, and missile launcher...that is a well rounded force that are suitably stylish for the task at hand.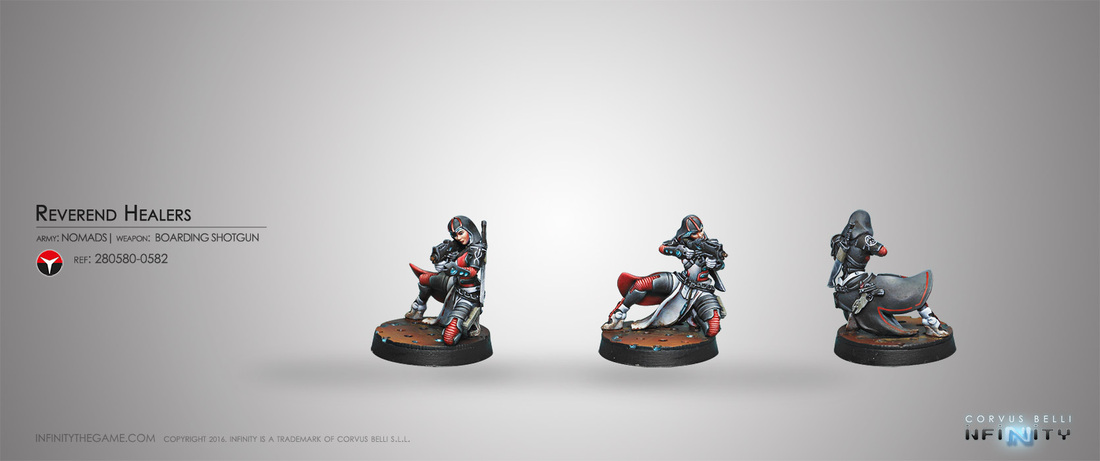 My very first force, the Nomads, with a brand new sculpt for the Reverend Healer-Killer...I think it may lose something in the translation. An assault commando/specialized assassin armed with a...boarding shotgun??? Not sure about the choice of weapon for an assassin...maybe it is a specialized noisy assassin.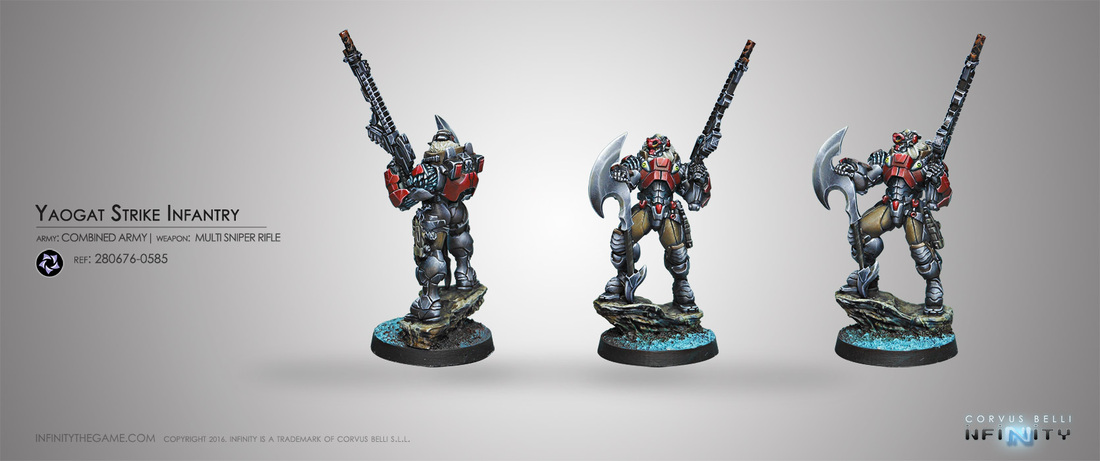 Seeing how I am not a fan of the Combined Army...having this guy show up is certain to sour my mood even more. Geared up with a Multispectral Visor N2 and MULTI Sniper rifle...yeah he is going to ruin somebody's day and it will more than likely be my Sin Eater with HMG.