It seems that somebody at
FFG
has heard the chorus of complaints concerning the TIE Defender...their answer is
Imperial Veterans
.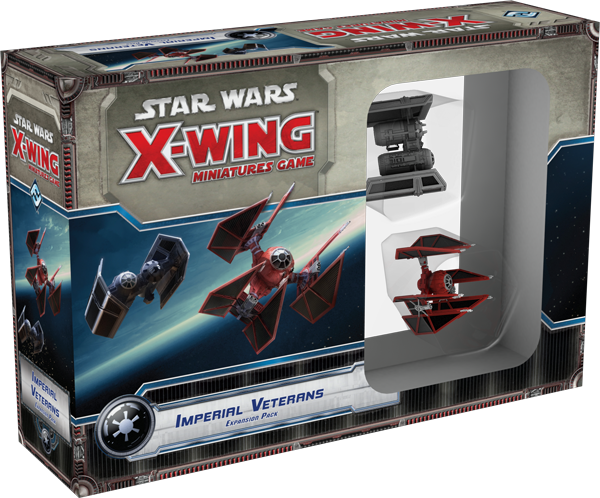 The two title cards are an example of FFG meeting us at least part way. The TIE/x7 loses the missile and cannon upgrade slots, instead giving your TIE Defender a free evade token every turn that you do a 3, 4, or 5 speed maneuver. It is important to understand that this Title card does not allow you to perform a free evade action...instead it assigns the token to your ship. Even if your TIE Defender is stressed you still get that free evade token. With the introduction of the Twin Ion Engine Mk II upgrade, a while back, removing stress is not a major concern for this ship (with 10 green maneuvers). I sense that Countess Ryad is going to be paired with the TIE/x7 a great deal, given her ability to add a K-turn to any straight maneuver...yes...a green 5 K-turn.

The TIE/D allows you to fire twice each round, once with an equipped cannon of three or fewer squad points and once with your primary weapon. Pick your poison...Tractor Beam, Flechette Cannon or Ion Cannon...all of which give you a measure of control over your target. Leading off with your cannon attack and making your opponent choose to use their evades early or take a stress/ion/tractor token...and then follow up with you base 3 attack...yeah that is going to leave a mark.

It will be interesting to see what love the TIE Bomber is going to get. Regardless though...this is a box set that I am going to get at least one of...if not two!