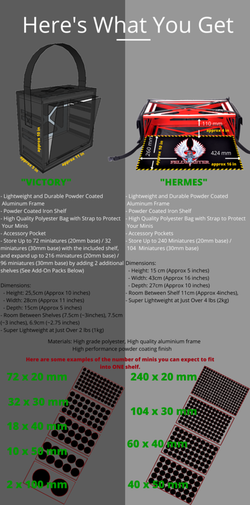 Well, we are down to the last day of the
Feldmaster Indiegogo campaign
, which is now funded 125%! This means that the time for you to get in on this great deal is running out...after this they will be priced at their regular retail levels. The sooner you get your Feldmaster cases the sooner you can breath easier when you are moving your miniatures from point A to point B.
These cases don't rely on pre-cut foam compartment which with certain miniatures can be as detrimental as no case at all. Feldmaster is a lightweight and flexible transport system that is designed to fit your individual requirements.
Watch the video...
Don't miss out on this deal!