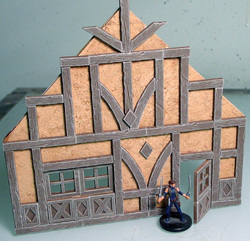 Over at
Hirst Arts
, Bruce has been very busy working on a new series of molds...the Half Timber Houses. The three molds pictured below include the stucco (#251), wood (#224), and rubble (#258) along with the timber mold (not shown). Conceptually, you have the 1/8 inch thick tiles that you glue down to a backing material (cardstock or plastic card). Paint the tiles and the timbers...once those are dry you glue the timbers over the seam lines of the tiles.
What this does is speed up the painting process immensely as you are painting the timbers separate from the tiles so you don't have to worry about mistakes.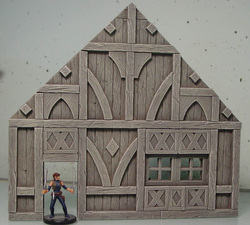 Bruce is very close to having these molds ready for sale, within the next week or so. You can follow the discussion thread
here
!