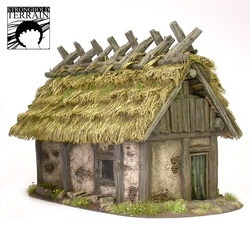 Every day is a discovery, or at least I like it when it is. Today I have come across
Stronghold Terrain
, which is a very pleasant discovery indeed. It seems that in addition to making terrain they also do a range of miniatures, along with their
SAGA rules
. Now, I had heard of SAGA but had never sought it out.
Part of the reason that I call this the Golden Age of Gaming is simply due to the huge array of game products that are available! Too many games...so little time.
If you happen to be a fan of the History Channels breakout hit
Vikings
(season 4 premiere Thur Feb 18th) you definitely should check Stronghold Terrain out!