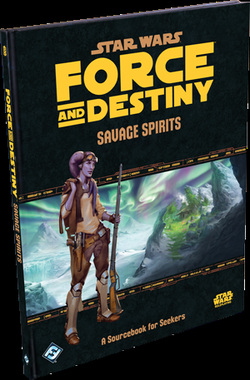 Fantasy Flight Games
will be releasing the
Savage Spirits
sourcebook for Force & Destiny in the second quarter of this year.
Savage Spirits is for the Seeker with new backgrounds, Moralities, signature abilities, specializations along with a plethora of medical and survival gear. There are three new PC species along with a Force power that enables the Force user to see great distances. GM's get expanded rules covering survival and wilderness settings.
It seems that Savage Spirits will be a good addition to Nexus of Power which is slotted to be released soon!