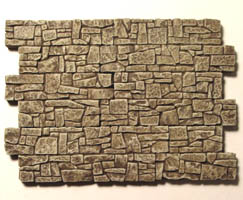 Bruce, of
Hirst Arts
, has released three additional molds for his line of Rubble bricks...
Rubble Slab Mold #262

Rubble Floor Tile Mold #264

Large Rubble Floor Tile Mold #269

I have been so busy casting
Rubble Block Mold #263
that I hadn't realized that Bruce had put these three new ones up in his store on the 7th of this month. The bricks from #263 are gorgeous and I have no doubt that I will be equally impressed when these new molds arrive.
Bruce was kind enough to take a few minutes out of his day to talk to me about what he is working on next. He is hard at work on the medieval style stucco and timber wall panels which are going to comprise an estimated four plus molds. I will be sure to stay on top of these developments as I am very excited to see what Bruce comes up with!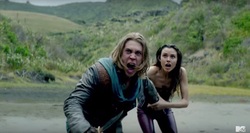 With nearly 15 million viewers
The Shannara Chronicles
are a solid hit for MTV. Based off of Terry Brooks best selling novels, it follows the trials of Amberle, Eretria, and Wil as they start a quest to stop a Demon army from destroying the Four Lands.
I am very impressed with the first two episodes that I watched...yes I am a bit late to the game, I was building scenery and painting minis. However, after seeing these episodes I will be sure that my DVR is set to record every new episode, Tuesdays nights at 10/9c on MTV.