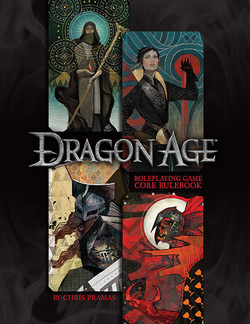 Green Ronin Publishing
has promised that a second printing of the core rulebook will be out this spring. In addition to that, they believe that they will have re-designed print run of the Dragon Age Dice Set. Re-designed as some feedback let them know that the original set were hard to read.
The
big news
though is
Faces of Thedas
, a book dedicated to the characters from the Dragon Age video games and novels. This will include backgrounds, game stats, adventure hooks and supporting rules needed to represent these characters properly. This is something that I am actually very excited about and yet the whole..."Later in the year" release vagueness sets teeth a gnashing. Only time will tell...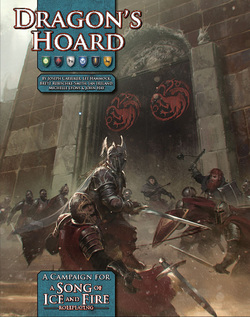 For
A Song of Ice and Fire
they have announced their plans for
2016
as well...
First, they will be releasing a revised edition of the Narrator's Kit, with a new illustration of the Wall, added reference cards and a combat tracker. This is expected in March.
Then comes the Dragon's Hoard, an epic SIFRP adventure to be released in April with the new season of
Game of Thrones
tv show on HBO. This adventure promises to keep players and GM's busy for a lengthy period of time.
They are going to be continuing their Chronicle System PDF's , plus new monsters and in particular expanding the magic system, Chronicle of Sorcery.