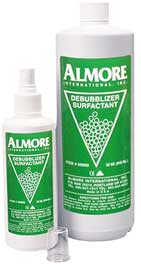 If you have been following this board you will know that I use
Hirst Arts
molds. Since Merlin's Magic dental plaster goes for around $40 for a 50 pound box (not including shipping) from
Clint Sales
...I try to get the most bang out of my buck. To those ends I rely heavily on two things, my
vibrating casting table
and Almore Surfactant.
Having just started in on a new box of plaster I noted that I was getting a little low on Almore so I went to reorder and that is where things got a little...hinky.
Gallery screen grabs from left to right...
Almore Surfactant (40 oz.) on Amazon.com, then on net32.com, and the Dental License requirement by net32.com.
Now, I could complain about the situation but I like being the guy who has a solution instead. A full gallon of
Almore Surfactant (128 oz.)
for a better price than net32.com and you do not need a Dentist's license to purchase it. I just placed my order with them a few minutes ago without any problems.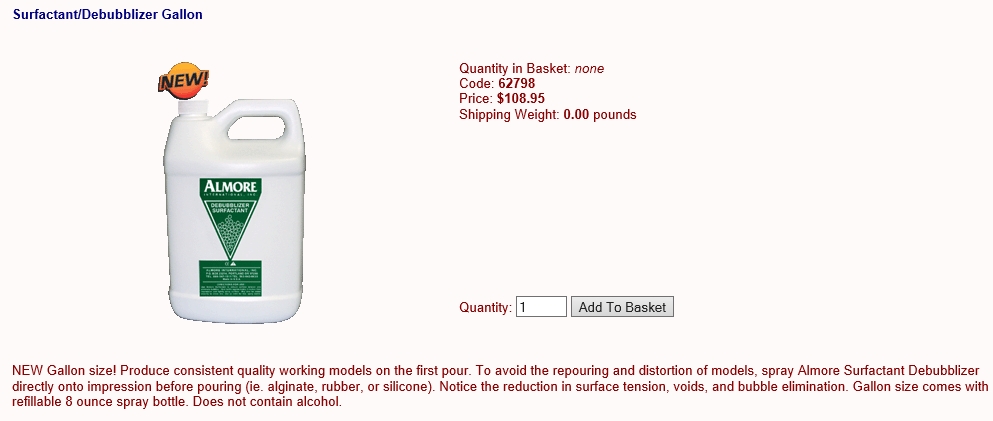 I have used Jet Dry and water both spraying and dunking the molds in the solution...
Almore Surfactant
provides a better result with both Excalibur Stone and Merlin's Magic.
If you have found a better deal on Almore please feel free to let us know in the comments below!