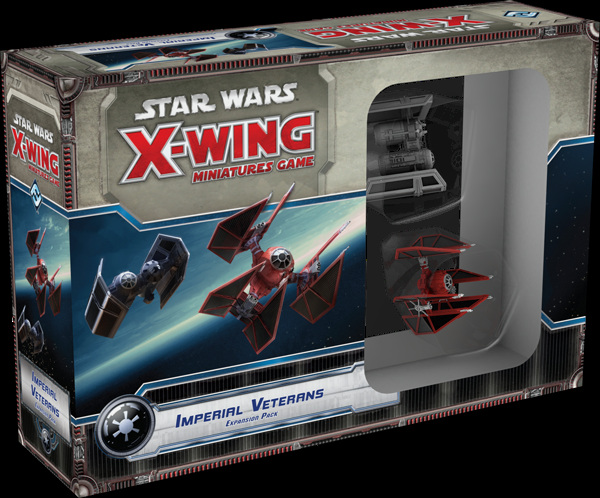 Perhaps sensing that the Imperial TIE Bomber and TIE/D Defender are under utilized,
Fantasy Flight Games
has upped the ante with the announcement of
Imperial Veterans
expansion pack for X-Wing. It looks as if they are giving an incremental boost to both ships, but I am jumping ahead of myself.
Right off the bat...the new fiery red paint job on the TIE/D Defender jumps out at me (of course...my bias may be showing). While I will admit I am decidedly less enthused by the TIE bomber Gamma Squadron's white stripe.
In this new expansion you will find 8 veteran pilots, thirteen upgrades and rules for the Tractor Beam (fans of the original TIE Fighter game will recall that the Defender was equipped with one).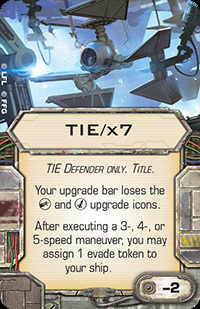 Losing the upgrade icons for the cannon and missile but you gain an automatic evade token after executing a 3, 4, 5-speed maneuver at a cost of -2...wait what? You mean that my TIE/x7 is actually cheaper??? Yeah, I will take that and a bag of Huggies!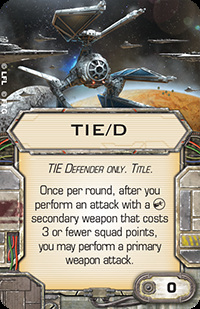 Hehehehehehe! I am sorry...it just fills me with SO much happiness to know that my TIE Defenders are going to instill the proper level of respect into those Rebel Scum.