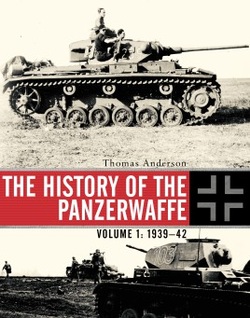 Osprey Publishing
has released The History of the Panzerwaffe: Volume 1 1939-1942. A meaty tome with 305 pages covering the creation and perfection of the Panzer force that crushed all comers...for a while.
The Author
"A German national, Thomas Anderson is a specialist in German armored fighting vehicles of World War II. He has spent decades researching in archives throughout Germany and the rest of Europe to discover little known facts and never previously published photographs of the might of the Panzerwaffe. A modeler, he regularly contributes to popular modeling and historical magazines across the globe including Military Modelcraft International (UK), Steel Art (Italy), Historia Militar (Spain) and Batailles & Blindes (France) as well as many others."
The Contents
"1 Laying the foundation - pre-war establishment 2 The seizure of Czechoslovakia - backing the Panzerwaffe 3 Poland - the ordeal 4 France - at eye level 5 The Balkans - the unwanted campaign 6 Russia - an overmighty opponent? 7 1942 - upgrading the Panzers 8 North Africa - defeat instead of superiority 9 Dark prospects - Waiting for the new tanks 10 Tank recovery and repair 1935-42"
My WW2 reference library has more than a dozen Osprey books in it and this is one that I will soon add to it.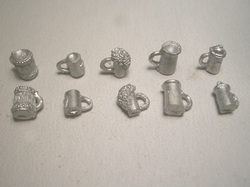 The Devil is in the details! Such a simple statement and incredibly poignant when it comes to fleshing out a bit of scenery (be it for a RPG or a wargame). To my mind there is one manufacturer that stands out from all the rest when it comes to the fantasy details...
Thomarillion
!
Having done business with him dozens of times and have never been disappointed with his service or products!
His products add depth and realism to scenery projects that will make it standout.