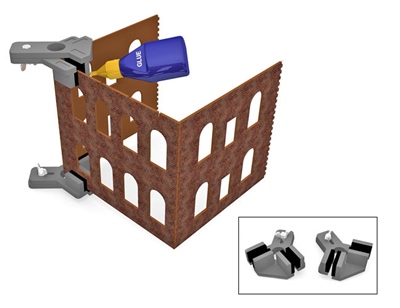 My shop teacher once told me, "You can never have too many clamps." There is an awful lot of wisdom in that statement and it has served me well in the 30 plus years since he told me that.
When I saw the
Bachmann Right Angle Hold & Glue Set
of clamps it quickly became apparent that I need to purchase a set of these from
Micro Mark
. These two foam-lined plastic clamps hold structures at right angles while you apply your favorite adhesive. They look like they might be easier to use than the
Original Right Clamp
, also available from Micro Mark.
Going to order a set and give you my thoughts once I have had a chance to test them out.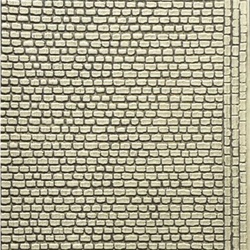 If you are in the market for some
Flexible Cobblestone Street
for your 28mm Bolt Action games check out this O & G scale peel and stick streets. It is 4 inches wide and 12 1/2 inches long, easy to cut and conforms to surfaces that are not perfectly flat.
This is from Chooch Enterprises but you can get it from
Micro Mark
.
Just in case you missed it...with all of the other Star frenzy that is going on!