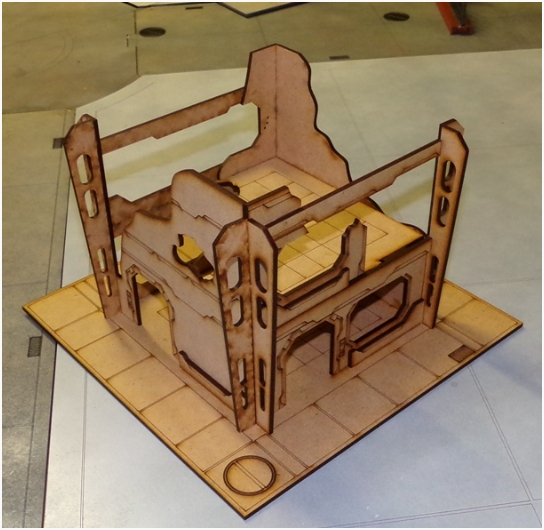 In a good way though!
BP Laser
has half a dozen
Ruined 28mm Sci-Fi Buildings
that they are producing now. Those of us in the US currently are enjoying a stronger dollar compared to the Australian dollar combined with cheaper delivery fees...it is a good time to take a look abroad.
I have bought from BP Laser in the past and the one mistake that occurred he rectified without any hassle what so ever. His buildings have good tolerances (i.e. no sanding to get parts to fit) and go together well and I certainly like their visual aesthetic.
I hope you will check them out!