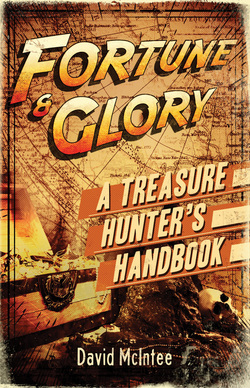 Osprey Adventures
shows off their product line for 2016.
Dwarf Warfare
(January 2016) by Chris Pramas.
Fortune & Glory: A Treasure Hunter's Handbook
(January 2016) by David McIntee
Nazi Moonbase (April 2016) by Graeme Davis
The Cthulhu Wars: The United States Battles Against The Mythos (May 2016) by Kenneth Hite
Steampunk Soldiers: The American Frontier (May 2016) by Philip Smith & Joseph A McCullough
Elf Warfare (June 2016) by Chris Pramas
Undead Warfare (September 2016) by Chris Pramas
The Cthulhu Wars: Ancient Rome (Novemeber 2016)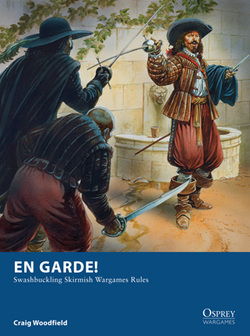 What?
You thought we were done with Osprey?
Not at all! As a matter of fact I have been eagerly awaiting
En Garde!
for some time now. It will be released January 2016 and was written by Craig Woodfield.
Frostgrave: Sellsword (ebook mini-supplement, January 2016)
Bolt Action: Duel In The Sun
(February 2016) covering the African and Italian Campaigns.
Horizon Wars: 6mm Hard Science-Fiction Wargames (April 2016)
OWG 14: Poseidon's Warriors - Classical Naval Warfare 480 BC - 31 BC (June 2016) by John Lambshead.
OWG 15: Broken Legions - Fantasy Skirmish Wargames in the Roman Empire (July 2016) by Mark Latham.
Frostgrave: Into The Breeding Pits (July 2016) by Joseph A. McCullough
OWG 16: The Men Who Would Be Kings - Colonial Wargaming Rules (September 2016)
Frostgrave: Arcane Locations (ebook mini-supplement, September 2016)
OWG 17: Rogue Stars - Skirmish Wargaming in a Science Fiction Underworld (October 2016) by Andrea Sfiligoi
OWG 18: Chosen Men: Military Skirmish Games in the Napoleonic Wars (November 2016)
Frostgrave: Forgotten Pacts (November 2016)