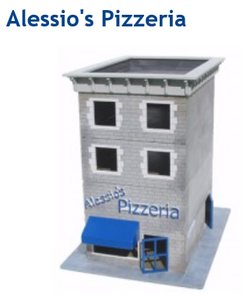 Litko Game Accessories
is running a site wide 20% off sale that goes through Cyber Monday (November 30th, 2015). They carry a
vast
array of gaming materials from acrylic fire gauge sets that could be used for X-wing to 28mm modern buildings.
Pictured to the left is their 4-story
Alessio's Pizzeria
, with a footprint of 7.9 inches wide, by 10.6 inches long, and standing 10.4 inches tall. The building has modular so floors can be added or removed as desired. Different signs and blown out walls are available as well. This sort of flexibility is really nice and really allows you to create the game board you want.
Below is their
Freestanding Double-Billboard Kit
, it is 28mm scale, stands an impressive 9 inches tall and includes sample billboard inserts (printed in color, with peel-n-stick backing).
Obviously, I can't do justice to their full product range, however I can say that I have done business with them in the past and they are quality retailers!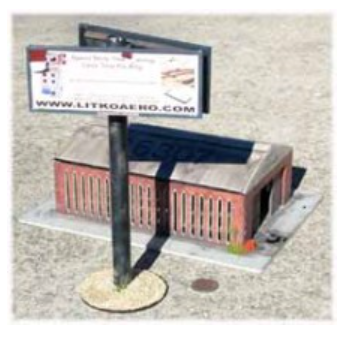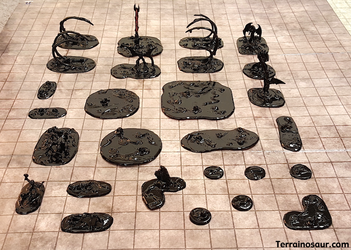 For all of you DIYers, there are plenty of great posts from
Terrainosaur Game Terrain & Scenery
, like these
Tar Pits
! Which are comprised of thick plasticard bases, liberals amounts of hot glue and various bits and pieces glued to the bases finished off with multiple thick coats of gloss black paint!
From Paper Craft to full blown fantasy and sci fi scenery ideas and tutorials they got you covered. Best of all, at this time of year when everyone seems intent on separating you and your hard earned cash, this place is absolutely free! I hope that you will swing by, check them out and hopefully get inspired!