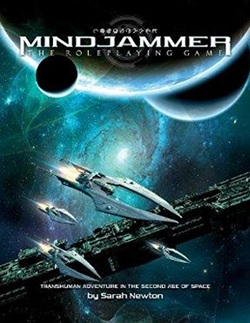 Mindjammer Press
has launched a new Kickstarter for their new adventure
The City People
. It is an 80 page adventure exploring an alien world. Once it is funded there are a number of other sourcebooks, adventures and fiction awaiting to be unlocked in the stretch goals.
What is the Mindjammer RPG about?
"Mindjammer – The Roleplaying Game
is the second edition of the far future transhuman science-fiction setting, the first edition of which won a Judges Spotlight award at the 2010 ENnies. This new edition has been massively expanded to be a standalone
Fate Core
RPG, and includes:
full rules for starships, organisations, and culture operations
detailed character cultures, genotypes, and occupations — play a sentient starship!
new and innovative rules for describing planets, star systems, and alien life
deep background material on the New Commonality of Humankind
rules for the Mindscape and virtual worlds
starmaps and planet descriptions, histories and background
hyper-advanced equipment, weaponry, enhancements, starships, and more."
Even if you missed the original Kickstarter for Mindjammer you can get the Core Book in this one!
Still skeptical?
Check out a preview of Mindjammer - The Roleplaying Game
here
.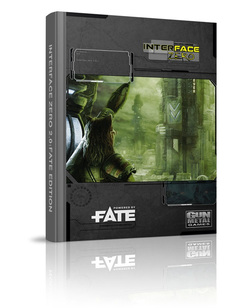 With just 3 days to go it looks like the
Interface Zero: Fate Edition Kickstarter
is going to be down to the wire. As of right now they need about $1,800 to fully fund this project.
Given the popularity of the FATE system and the strength of the Interface Zero setting, it seems like this would be a sure thing. However, in the ever growing scramble to be heard/seen in the crowd funding arena it is easy for rare gems to be overlooked.
I hope that you will give it a look and maybe even help spread the word.
You should check out
Gun Metal Games
website too!