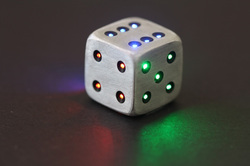 Just in case you happen to find your regular d6's a bit mundane for your tastes, Mini Mendis has a launched a Kickstarter for their
Luma Dice
.
Luma Dice are 19mm, aluminum dice, with LEDs (21 RBG each side with its own color), replaceable battery, motion detection (so you conserve battery power), and chamfer corners for more momentum. They are already funded and have 44 days to go still, plenty of time for you to get in on it.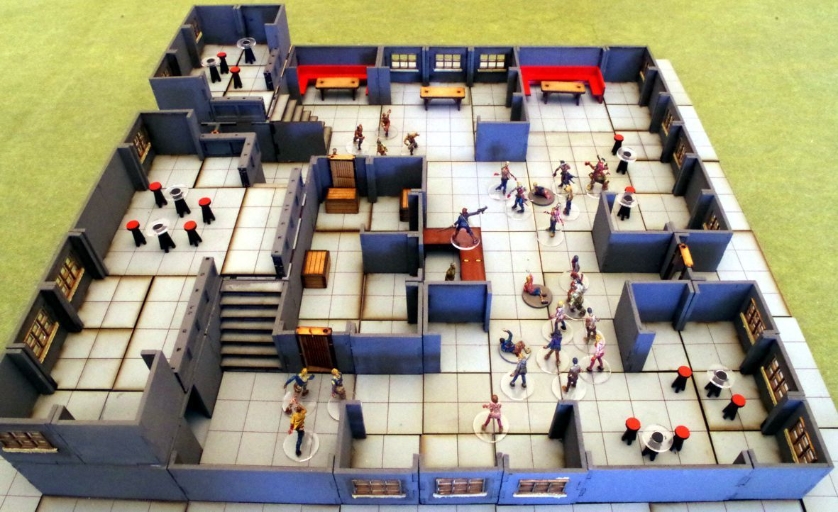 Sally 4th
is offering a 15% pre-order discount on their latest
Terra Block Set: A Bar for All Seasons
(shipping on Dec. 15th, 2015). This set covers a 60cm x 60cm (2-foot square) area with terrain just begging for an over the top bar fight.
If you are not familiar with this line of product, it is a pre-painted multi-genre terrain system for 28mm miniatures. The genre specific details that you would normally find on the walls are left off. While I could ramble on about this line of products they have a few videos to watch that illuminate what it is all about
here
.
Pictured below is the
Terra Block Warehouse
.