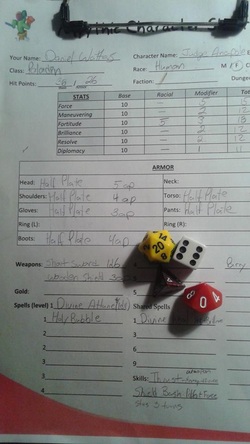 So
Cactyys Totem Gaming
has produced a new RPG game called Myythic. Now it is like your standard tabletop RPG, you have dice, a Players Handbook, there are dwarves, elves and humans and NO Game Master.
Wait...what?
Instead of a GM there is an internet element that serves that function, without being a video game. When you enter a room the online game simulator will describe the area and other pertinent details. This allows you to play solo or with up five friends. In affect everyone controls the game, which could be either really interesting or very bad...depending on who you are playing with.
Is this the next evolution in gaming or another fad akin to Amber (the diceless RPG)?
I am strangely intrigued by the possibilities though.
Their latest news is that on November 15th the Dungeon Simulator will be set on Myythic Level Difficult for 5 days. Sounds like a challenge to me!