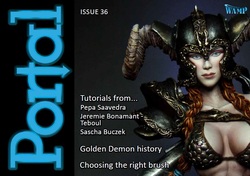 After a lengthy wait Issue 36 of
Portal
is available for download! Now, I really can't complain about the wait for this issue, after all Portal is a free ezine and is a big favorite.
This issue sports three tutorials including one on sculpting from Jeremie Bonamant (you may have heard of him). A history of the Golden Demon, reviews, and rather comprehensive overview of recent crowdfunding projects.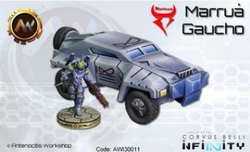 Antenocitis Workshop
has released their latest vehicle the
Marrua Gaucho
(designed for Infinity). A light-armored Patrol Vehicle, ideal for security forces and law enforcement.
More importantly, it is going to look great on your gaming table with any near future/sci-fi game!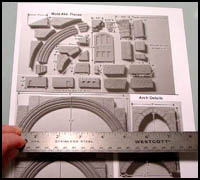 Bruce Hirst has updated his PDF files for the plethora of molds that he has available at
Hirst Arts
. In addition to that he has started work on updating his
Gallery
pages. Finally, he has let us know that his next protect is a cottage mold and a door mold.