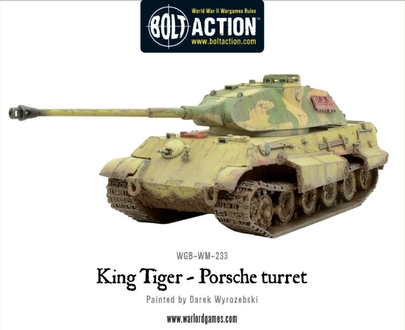 Regardless of the name it went by Konigstiger, Panzerkampfwagen Tiger Ausf. B, King Tiger, or Royal Tiger this tank was dreaded by those who faced it and for good reason. Mounting the long barreled 8.8 cm KwK 43 L/71 it was capable of knocking out any Allied tank at ranges greater than 2.5 kilometers!
Now...you can command this deadly tank in Bolt Action battles as it was just released by
Warlord Games
.
This tank is comprised of resin and metal parts, scaled for 28mm and priced at $43 US.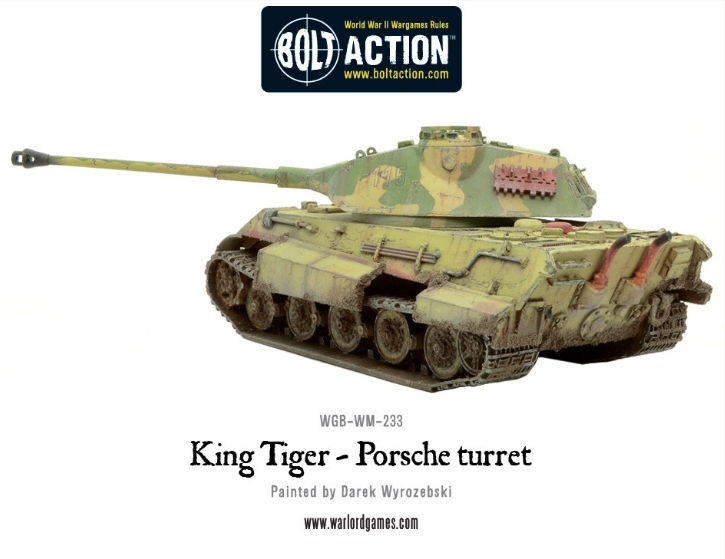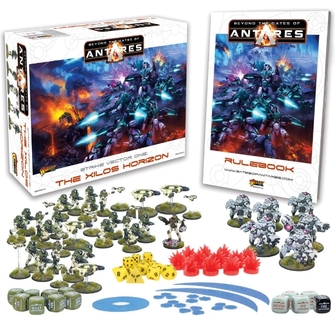 This is turning out to be a Warlord Saturday!
Behold...
Beyond The Gates of Antares Starter Set
. Developed from the award winning Bolt Action game system and written by Rick Priestley, creator of Warhammer 40,000. It is a new sci-fi skirmish wargame that pits advanced human civilizations in desperate conflict. With six different Antarean factions it promises to be a diverse game with plenty of depth right out of the gate!
Box contents include, 260-page hardback rulebook, quick reference sheet, getting started booklet, 3 multi-pose plastic Ghar Battle Squad walkers, 3 multi-pose Ghar Assault Squad walkers, 4 plastic Concord support drones, 8 plastic spotter drones, Strike Leader Kai Lek Atastrin metal figure, 12 order dice, Ghar distort dice, 13 polyhedral dice, launch edition plastic templates and tokens, and 12 red plastic pin markers.
Check out the unboxing
video
.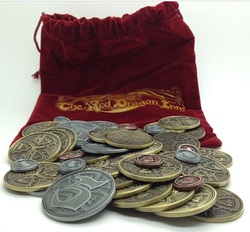 Ok, I will admit it...I have a problem. Specifically buying Campaign Coin sets and now they have released their
Red Dragon Inn Set
. Which contains 36 coins and 10 tokens, in a red velvet bag designed for the card game Red Dragon Inn (made under license from SlugFest Games). This set has enough coins and tokens for 5 players.
Even though I have no interest in the card game (I am not card games as a rule) these coins would look great in my collection!
The also have a
1-Player set
and a
Booster set
.