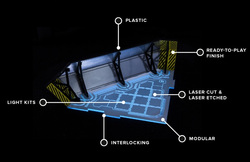 Well, not really lasers, just
The Laser Terrain Company's
new line of modular, interlocking terrain pieces that light up. Their system is built around four central pieces, cross section, straight corridor, corner corridor and T-junction corridor.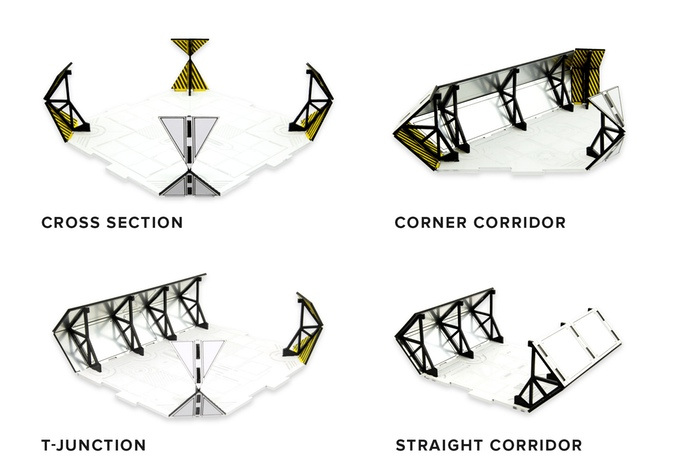 The lighting system is battery powered (8x AA batteries) which can power up to 5 panels with the 5-way splitter that is included. There are two versions the white edition and black edition.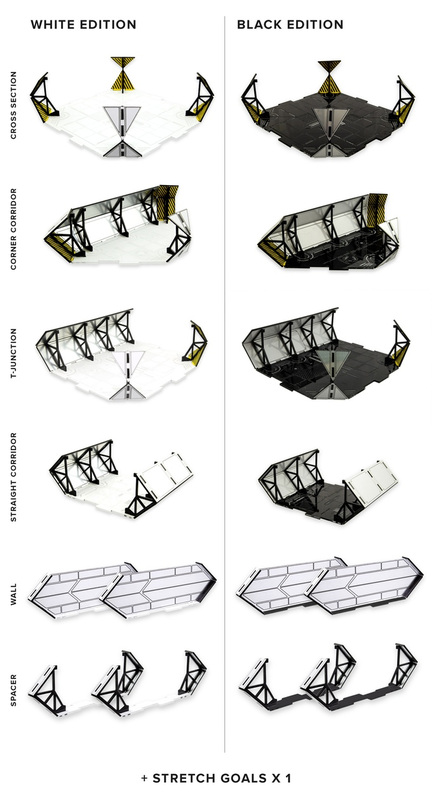 Scaled for 28-32mm miniatures this terrain will fit a host of sci-fi games...Infinity comes to mind!
If you need more convincing check out their
Facebook
page and the photo gallery there. While I could go on and on about the myriad of stretch goals that they have but I think that you would be far better served by checking out their
Kickstarter
yourself!