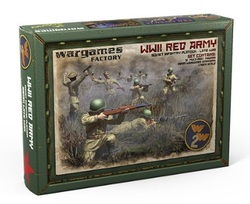 Over at
Dreamforge-Games
they are running a sale on their plastic 28mm WWII Russian, German, and US Infantry boxes. These guys are priced to move out quick and the sale only lasts until December 1st.
For 31 Russian Infantry you are getting them at $12.50 instead of the normal $25.
30 German Infantry are priced at $17 vs. the normal $25. With the same $17 pricing for 30 US Infantry.
This is a great deal to fill out the bulk of your infantry platoons for Bolt Action and then pick up the vehicles and heavy weapons at your leisure. If you are not a Bolt Action player they are also running deals on their 15mm German Infantry Company and American Rifle Company box sets.