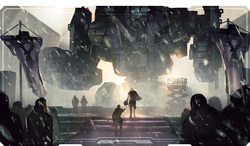 The
Battletech Kickstarter
has only 56 hours to go and it is going to be a nail biter!
Let me be clear, the project is
backed and will go forward
.
However, at the time of this post, they have $2,274,941 pledged with an impressive 33,500 backers. Which means that they are $226,000 short of the PvP mode.
Lets get the word out and push this project over that final line! After all we all have that special friend that we would like to pulverize in a PvP match.