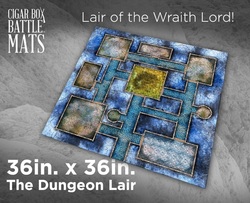 Cigar Box Battle Store
isn't waiting around for Cyber Monday they are getting started early with a 20% discount off of a purchase of 3 or more mats! Good from now through December 31st of 2015 (Does not apply to wholesale orders).
These mats are illustrated on high quality, durable fleece, making for a light weight and easily packed gaming surface.
Since I recently picked up
Osprey Publishing's
fantasy wargame
Frostgrave
this
Lair of the Wraith Lord
is looking very tempting!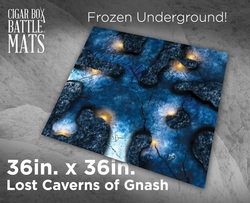 Another of their gaming mats that would work perfectly for Frostgrave is the
Lost Caverns of Gnash
. Their OSL (object source lighting) on a 2D surface is very well done as is the overall texture.
These gaming mats are available just in time for the latest Frostgrave release...
Thaw of the Lich Lord
.
As an unabashed fan of
The Musketeers BBC TV Show
and with season 3 set to premiere in January...am I to be blamed for preordering
En Garde!
???
Which, I might add, is set to be released also in January...coincidence? I think not!
Obviously,
Osprey Publishing
is taking advantage of the success of the TV series and I for one...cannot blame them!
If you haven't had a chance to check out the tv show, I hope that you will!