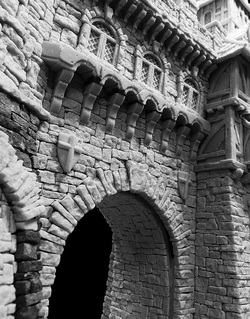 News from
Tabletop World
is that they have a new project in the works.
"Here is a sneak peek of our current project - a Town Gate! For this Christmas we decided to do something really special. The model will be massive and highly detailed with fully operational gates. It will be released around November 15. This is just a "work in progress" picture of the part of the building. We still have a lot of work to do."
If you are not familiar with their scenery line, I highly recommend you swing by and check it out. Top shelf scenery manufacturer based out of the UK, while the US dollar is relatively strong and oil is at a low it might be the time to make that investment.
Just a taste of what they have to offer...