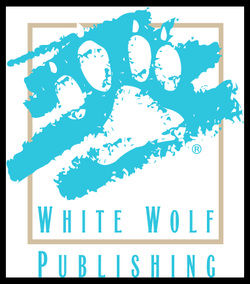 "On October 26th,
Paradox Interactive
acquired White Wolf Publishing and the World of Darkness. White Wolf is based in Stockholm, Sweden, with a brand new team and a focused vision. As a separate company owned be Paradox Interactive, White Wolf is dedicated to bringing its gritty and mature brand of participatory storytelling to fans new and old. This vision will be realized in multiple digital games titles, across a full range of media and immersive live-action events."
The basic question comes down to this...what does all that really mean?
We know that White Wolf Publishing is getting a new CEO, Tobias Sjogren (formerly the Executive Vice President of business development at Paradox) and he will run this subsidiary as an independent company.
Fredrik Wester (Chief Executive) has stated that they are going to re-evaluate the licensing, starting from scratch and bringing everything "under one flag."
Up to this point if you wanted a copy of Vampire: The Masquerade 20th Anniversary Edition you would have to purchase it through
DriveThruRPG
and at a hefty price. For the PDF $29.99 and the POD versions really get expensive the Softcover B&W is currently listed at $49.99...if you want the Hardcover Color Book (Premium) $104.99.
From the indications that have been given there are plans to continue with the pen and paper RPG, who is handling it and what format it is going to take remains to be seen.
I want to give a special shout out for Harbinger for giving me a heads up on this unfolding news!