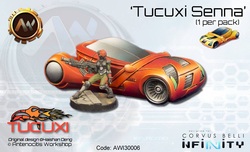 Living now in the Golden Age of Gaming, I can purchase severely cool vehicles like the Tucuxi Senna for my near future gaming needs. Antenocitis Workshop is growing their line of seriously cool futuristic vehicles for the Infinity wargame, with four new entries,
Tucuxi Pushmi
,
Taruca Lautard
,
Tucuxi Senna
, and the
Marrua Federale
. At this juncture Antenocitis Workshop is completely dominating the market on sci-fi civilian vehicles in 28mm!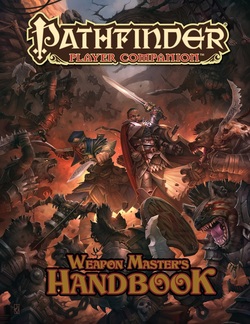 Paizo has a new Player Companion book about to come online, the PDF will be available Nov. 18th. The
Weapon Master's Handbook
will feature new weapon style feats, advanced weapon mastery options, combat tricks, and a weapon design system. If your gaming bookshelf isn't already bowed you can preorder your copy of the print edition today!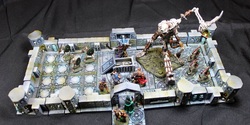 Secret Weapon Miniatures and Dark Art Miniatures are teaming up to run a story contest to promote the Malice RPG. The grand prize winner will walk away with a complete Malice "Temple of Dark Sun" terrain set! All you need to do is go
here
to get the contest information!