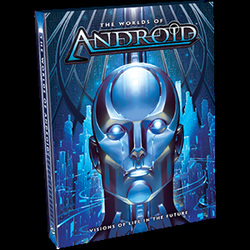 So, Fantasy Flight Games has this card game,
Android: Netrunner The Card Game
, along with
novels
and a board game
Android
. Now, they have announced work on
The Worlds of Android
, which is going to be the definitive 272-page hardbound guide and art book to the Android setting. This of course begs the question, when is the pen and paper Android RPG going to be announced? After all, they do make RPG's and it would seem like a natural fit.
Rumor has it that
Legacy Games
is developing an Android RPG to run on mobile devices. Just think you can play Android on your Android smart phone.
Speaking solely for myself and as a fan of the cyberpunk genre, I would very much like to see Android produced as a full on pen and paper RPG.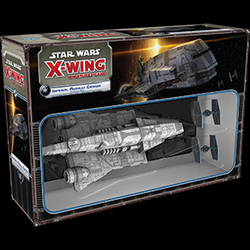 According to Fantasy Flight, the Imperial Assault Carrier is on the boat. This expansion pack for X-Wing puts at your command a Gozanti-Class Cruiser (pre-painted) with two TIE fighter escorts, 11 ship cards, 26 upgrades with 4 new missions for cinematic play.

One might speculate that the 4 new ace TIE pilots included in this set are meant to bolster the waning use of TIE swarms in competitive play. It is certainly going to be one of the last economical means to pick up standard TIE fighters for your swarm (seeing how the new box sets are geared to the TIE's from Episode VII).

While I am excited about this addition to the Imperial naval arsenal, I can't help but feel that the Scum and Villainy faction has not seen any love when it comes to the really big ships.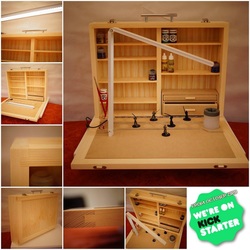 Westwood Woodworks
is starting their Kickstarter today (Friday) for the Illumistation, a transportable painting station. With the ability to hold 100 paints, your paintbrushes, other hobby materials and a day-lamp LED you are going to be able to use this painting station virtually anywhere! Priced at 90 quid (can you hear my Cockney accent) it is a great buy and promises to appease many frustrated wives, girlfriends, and mothers (when they invariably want the kitchen table back).