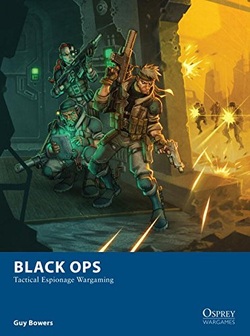 Black Ops is designed to be a fast paced tabletop wargame of tactical espionage for two or more players. If you are a fan of Bond, Bourne, Sam Fisher or Michael Westen this game may be precisely what you are looking for!
It uses d6's and a card-driven activation system, with a mission generator creating a host of scenarios! Clocking in at only 64 pages don't expect this book to be filled with angst ridden prose. Written by Guy Bowers, illustrated by Johan Egerkrans & Dmitry Burmak, published by Opsrey Wargames it is due out on October 20th, 2015!
Preorder your copy at Amazon.com or at...
https://ospreypublishing.com/black-ops